Invest in El Nido's Booming Tourism Industry
Creating luxurious, sustainable and successful projects is what we do!
Only 69 units in total for this new development. invest in innovative, eco-friendly and superior quality properties, targeting adventurous travelers in search of authentic nature experience.
A smart-grid solution to offer guests comfort and sustainability in one. Our fully integrated renewable energy will significantly reduce the power consumption and carbon footprint of our resorts.
6 Great Reasons to Invest in Hotels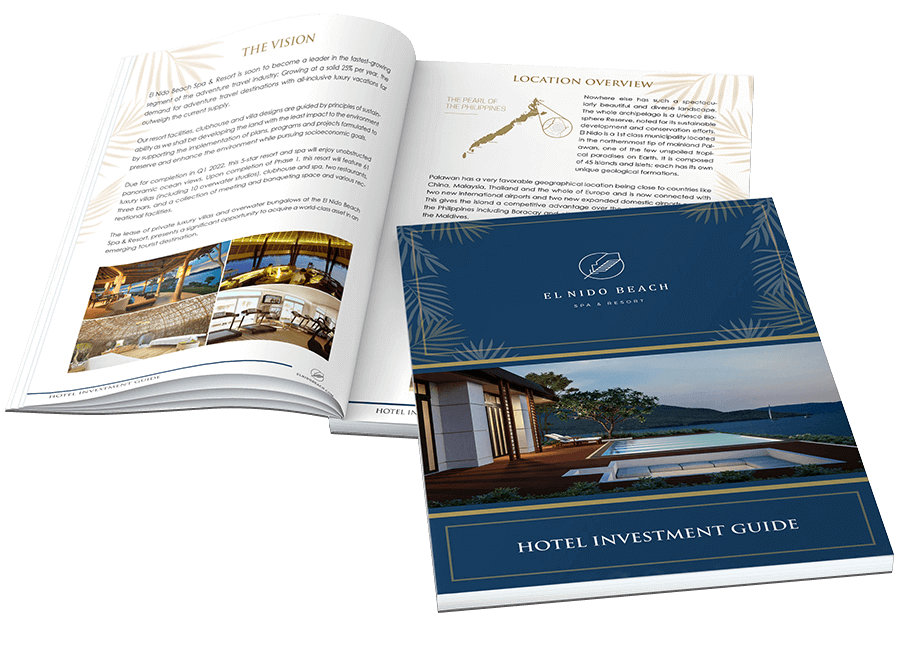 Learn how you too can enjoy free holidays with your family and earn guaranteed rental income each year as a hotel investor.