X Close
Our Projects
Blissfully situated on a lush clifftop promontory in an exquisite island destination, our portfolio of ultra-luxury residencies is open for investment opportunities for a very limited time. These properties are conceptualized by a celebrated design studio and constructed in harmony with nature.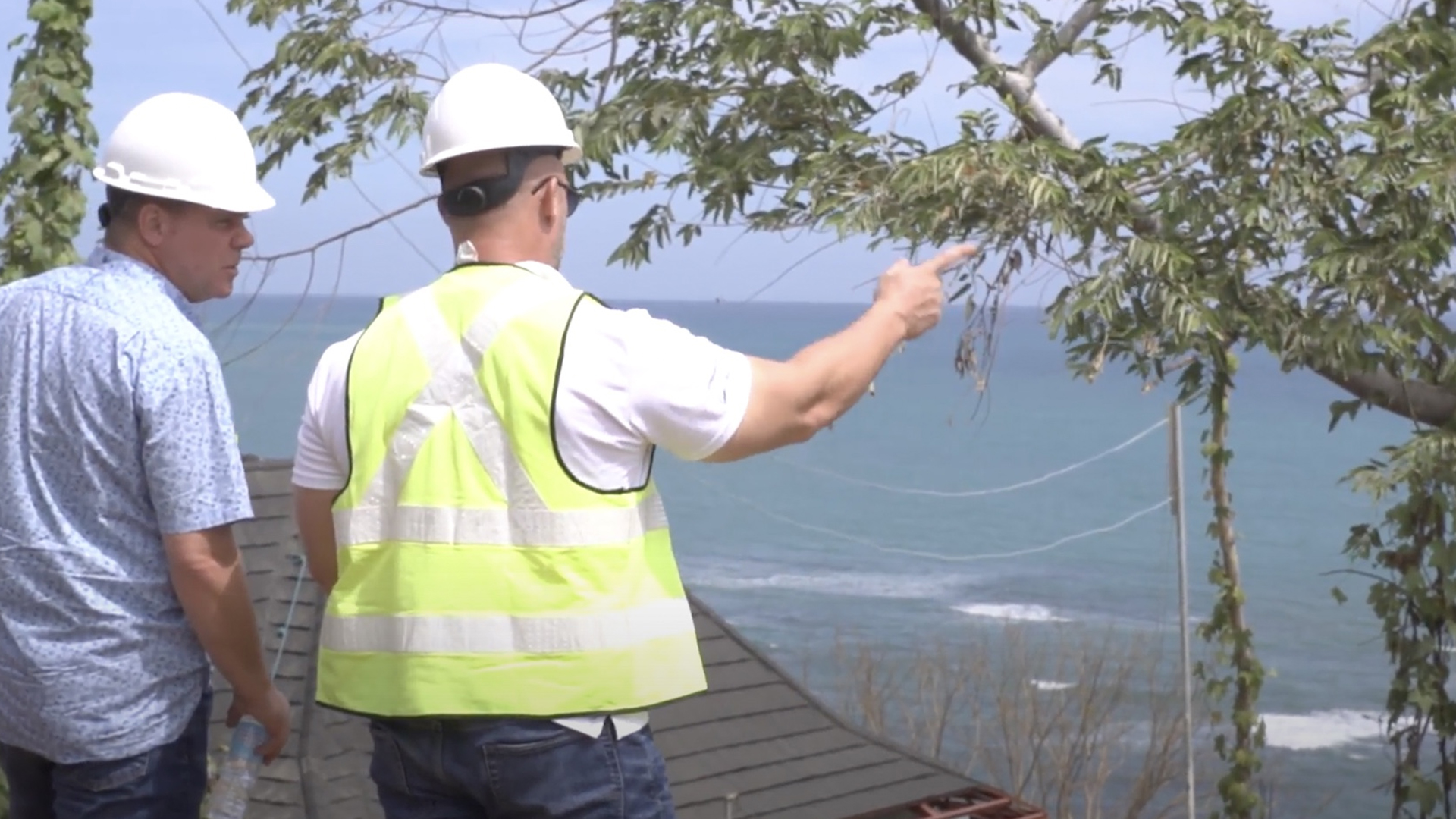 Construction Update March 1, 2022Happy Days with Investors
Just last week, our very first investor for The Pavilions El Nido Palawan Island, Mr. Pearson from the U.K. visited the country for a site tour in El Nido Palawan. We were so happy to see him, so we toured him around and chatted with him to know his thoughts on the progress of our resort development.
STAFF: You visited the property back then. Now you're here in 2022 and seeing it again, what was your first reaction?
MR. PEARSON: "I was amazed at the scale of the place, what you have achieved in so little time, particularly during COVID. The fact that it carried out in construction is absolutely unbelievable. It was brilliant to see the villas in place and be able to walk around them."
STAFF: What was your favorite part of the entire tour?

MR. PEARSON: "I have an overwater villa and it was nice to see the area. It was the first time that I could see the beach front, and got a feel of what the views will be. It got me excited. It's really amazing!"
STAFF: As our investor #1 what would you say to other investors who are probably looking into being part of this project?

MR. PEARSON: "I am from the UK. It's very difficult to invest in a faraway country when you haven't been able to visit the place for two years, right?  Trust is key. Trust in the development. Trust that it can be completed as it should be to its scale and the nice feeling the place has."
Mr. Pearson our Investor from UK personally toured by our CEO Rick Lee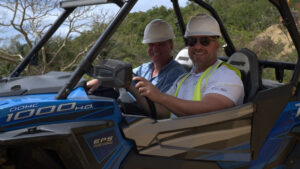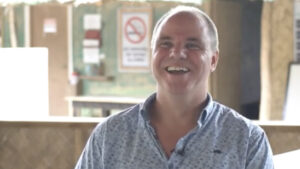 "Mr. Pearson experiencing some happy days in El Nido"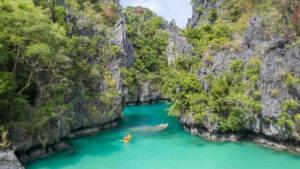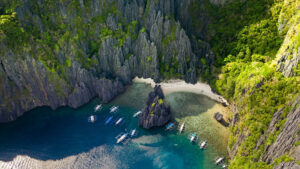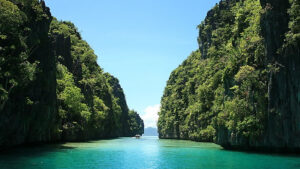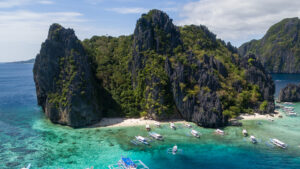 Our investor #1 from U.K. in his Palawan Tour A: Inclusive of the Small Lagoon, Secret Lagoon, Big Lagoon and Shimizu Island
Get StartedBook a Consultation
Private ConsultationBook a personalized private consultation with one of our experts

View Our ProjectsTake a look at our portfolio of premium hotel investment options

High-Yield InvestmentSelect one of our hotel investment offerings to start with

Enjoy Perks and PrivilegesGain access to our exclusive investor community privilege and holiday benefits
SCHEDULE A CALL
The El Nido Beach Investment Report 2023
Learn more about market forecasts & exciting opportunities to enjoy invaluable financial benefits with special privileges in Southeast Asia's fastest growing tourism industry.