X Close
Our Projects
Blissfully situated on a lush clifftop promontory in an exquisite island destination, our portfolio of ultra-luxury residencies is open for investment opportunities for a very limited time. These properties are conceptualized by a celebrated design studio and constructed in harmony with nature.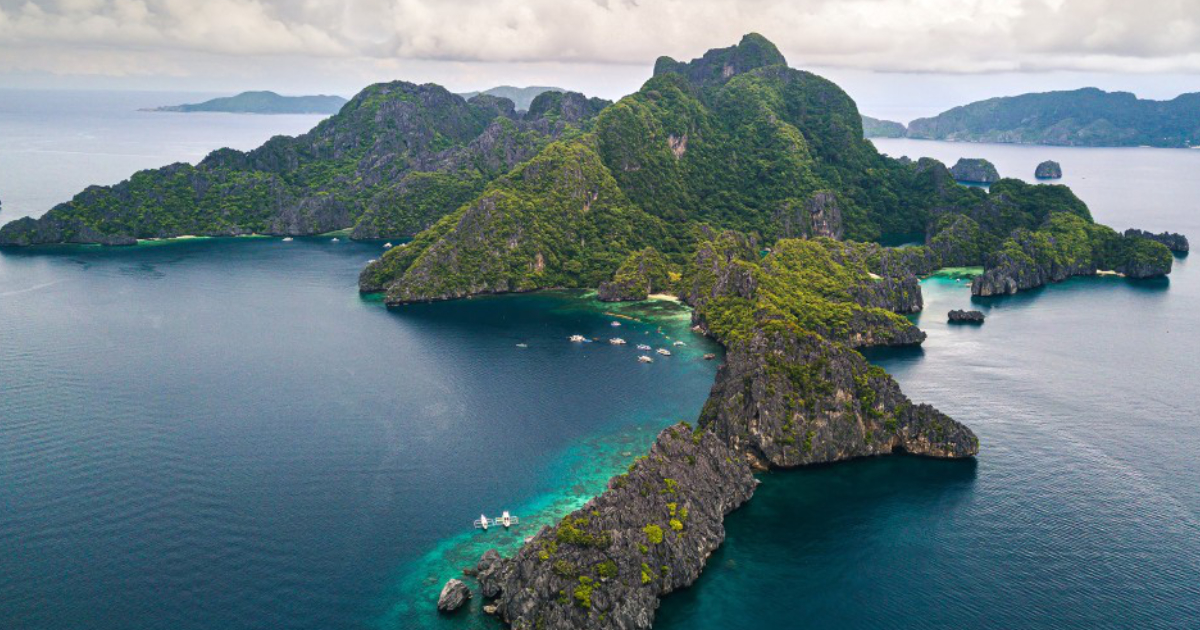 Construction Update July 20, 2020Palawan Property Developer Bolstered by 'Best Island in the World' Award
Having previously emerged victorious in 2013, 2016, and 2017, Palawan has once more been named 'Best Island in the World' as voted by readers of New York-based Travel+Leisure magazine. Rick Lee, CEO of under-construction El Nido Beach Spa & Resort at the northern end of this Philippines archipelago province, is unsurprised that so many share his island adoration.
Rick explains: "Before permanently moving to the Philippines with my family, I researched far and wide for Asia's 'next big thing' and Palawan kept emerging as the obvious choice. Having taken the plunge, it took me six months to find the perfect setting for El Nido Beach Spa & Resort. I physically walked over 60 locations until I fell for this most unique and private ten-hectare waterfront site.  There followed a protracted process to make sure everything was permissible, and now we're well underway building this five-star project. As we continue this journey, it makes me so happy to see Palawan getting well-deserved recognition in the pages of Travel+Leisure."
"Despite being obviously wealthy in pristine natural beauty," continues Rick, "Palawan hasn't had the international five-star luxury retreats to match – El Nido Beach Spa & Resort is going to change that. Our detached villas with superlative facilities, from a chic clubhouse to a high-fliers' helipad and executive lounge, will elevate this archipelago province to another level. And, in light of the ongoing global pandemic, the resort will also tick every box for customers who crave a connection with nature, reliable warm weather, strict hygiene protocols and, most importantly, open space."
Travel+Leisure's World's Best Awards celebrated their 25th anniversary in 2020, with the survey closing on 2 March – just before widespread lockdown. Readers were asked to vote for the greatest islands, cities, hotels, cruise liners, and airports, and demonstrated their unwavering commitment to seeking out meaningful travel experiences of the highest calibre. Fans of 'Best Island' Palawan enthused: "The landscape and scenery are just gorgeous" and "It offers the most beautiful beaches, resorts, and scenery anywhere".
One of the most sparsely populated regions in the Philippines, Palawan comprises one main island surrounded by a cluster of 1,700 smaller ones and was declared a Biosphere Reserve in 1990. Affectionately known as the Philippines last ecological frontier, it offers diverse flora and fauna, coral reefs, mangrove, tropical rainforest, powder-white beaches, and turquoise seas peppered with vegetation-clad limestone rock formations. Authorities are keen to preserve the region's pristine natural beauty and the floodgates will not been open to Thailand-style tourist hordes.
El Nido Beach Spa & Resort enjoys panoramic tropical ocean views and features, among others, a cable car, mountaintop clubhouse, Spa and fitness centre, restaurants, island rock bar and grill, waterfall swimming pools, adventure park and a water sports dive centre. Phase one comprises 46 one-bedroom and 9 two-bedroom luxury villas, and 20 over-water suites – each with their own private plunge pool. Phase two brings an additional 20 luxury villas. The project will be built with sustainability and minimal environment impact in mind, and is on schedule to be fully operational by 2022.
For further information, please contact Marketing Director, Nick Stuart, on nick@elnidobeach.com or telephone 00 63 977 829 1489.
Get StartedBook a Consultation
Private ConsultationBook a personalized private consultation with one of our experts

View Our ProjectsTake a look at our portfolio of premium hotel investment options

High-Yield InvestmentSelect one of our hotel investment offerings to start with

Enjoy Perks and PrivilegesGain access to our exclusive investor community privilege and holiday benefits
SCHEDULE A CALL
The El Nido Beach Investment Report 2023
Learn more about market forecasts & exciting opportunities to enjoy invaluable financial benefits with special privileges in Southeast Asia's fastest growing tourism industry.