Welcoming our new Site Project Manager
With 26 years of solid experience in construction and a graduate of one of the top engineering schools in the country, Engr. Darwin Montemayor recently joined the fray of professionals of Eureka Resorts, Inc. the developer of The Pavilions El Nido and Explorar Treehouses El Nido. Together, they work towards not just the completion of its projects but they ensure that the quality of its developments is up to par with global 5-star standards. Upon joining, he spent a week of intense immersion in the head office with our CEO, President and top management. Engr. Darwin or "PM" (stands for Project Manager) as he is fondly called by everyone in the company had a prior employment experience as Sr. Projects Head of Developments and Construction Management in Dubai and Abu Dhabi, UAE, as well as positions in various aspects of local construction companies.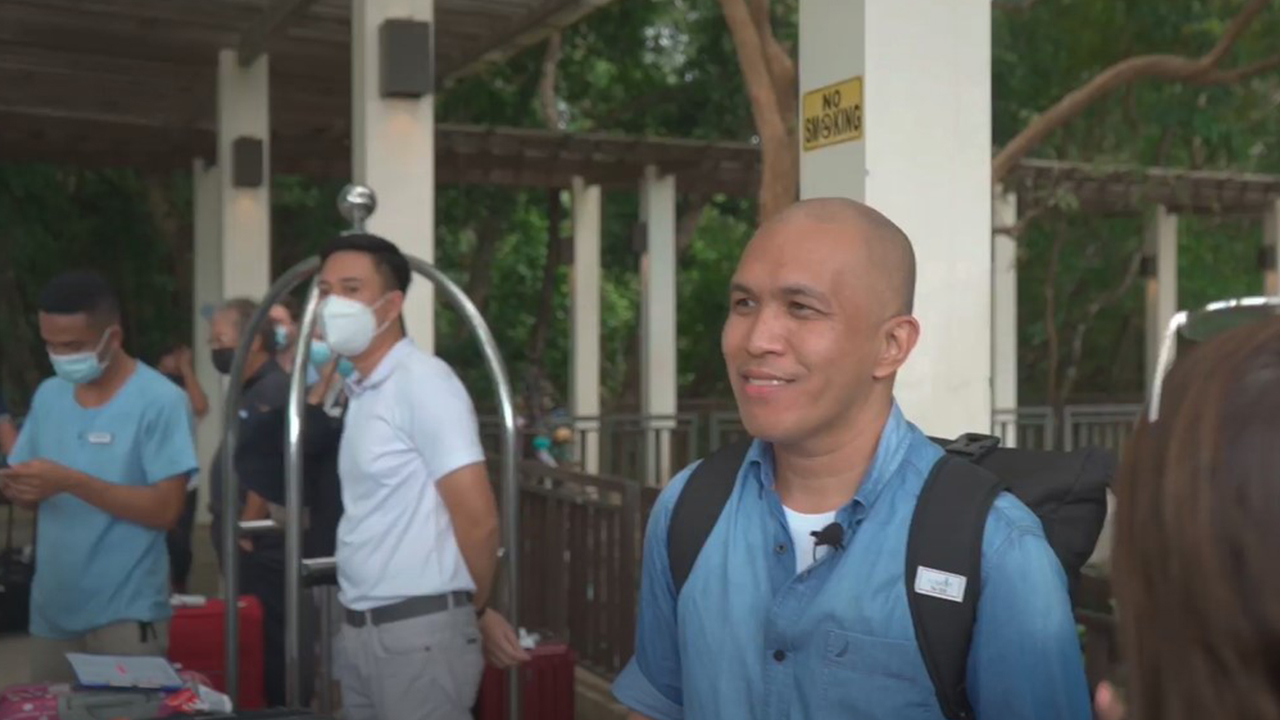 Engr. Darwin Montemayor during arrival at El Nido Lio Airport
Coming into El Nido for the first time through the Lio Airport via a direct flight from Manila, he was asked by our Communications team what his first order of the day was. "To close any work gaps and ensure that the site team is aligned with headquarters' expectations," Engr. Darwin answered. He added that his orientation in Manila really prepared him for that first day at the site. At the headquarters in Manila, he got the chance to browse at the drawings and plans to see what has already been achieved and the team's next big steps are now going to be led by him until they are able to deliver the projects. "Construction in a site like this involves a lot of planning and effort as compared to city projects where you have access to everything you want and need. With the proper discipline, mindset and work attitude, anything can be achieved amidst all challenges," he added.

All his superiors, colleagues and staff agree that Engr. Darwin is indeed a strong addition to the team and will help commence the construction on the remaining villas and facilities for the project.