Ready to find out about a fastest growing untapped hospitality industry?
With over 100+ years combined experience El Nido Beach is creating unmatched hospitality investment opportunities in Southeast Asia's fastest growing tourism industry.
I'M READY
Your Guide to Invaluable Opportunities in Southeast Asia
The Global Luxury Hotel Market size was valued at USD 93.4 Billion in 2021. The market is projected to grow USD 238.4 Billion in 2030, at a CAGR of 10.5%. With an increasing trend for owning vacation properties located in tropical paradises offering lucrative returns, the demand for hospitality assets has seen a remarkable surge.
Learn about:
Owning a slice of world's #1 island destination
A fastest growing economy in Asia Pacific
A thriving community enjoying financial comfort & free
vacation holidays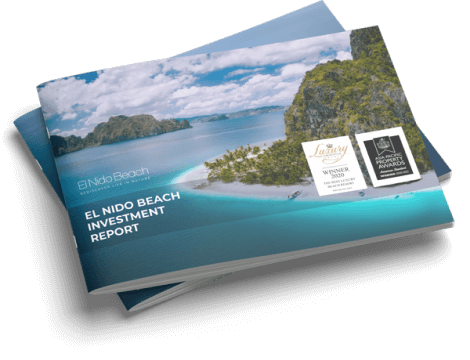 El Nido Beach creates unique back to nature experiences and hospitality opportunities for individuals & wealth management entities to enjoy financial visibility, secured exit and a capital gain with special privileges.