X Close
Our Projects
Blissfully situated on a lush clifftop promontory in an exquisite island destination, our portfolio of ultra-luxury residencies is open for investment opportunities for a very limited time. These properties are conceptualized by a celebrated design studio and constructed in harmony with nature.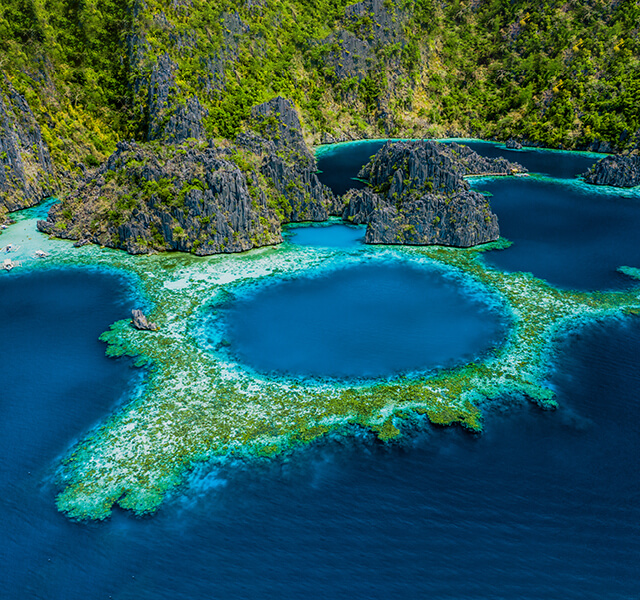 OWN A PIECE OF PARADISE In World's Best Island Destination
An unspoiled fantasy destination for modern-day travelers
Home to the largest marine sanctuary in the Palawan Philippines, El Nido is famed for its pristine coral reefs, flourishing azure seas sprinkled with towering rocky islets overlooking white sand beaches. An undiscovered tropical haven offering tangible tranquility next to secret lagoons framed by soaring cliffs and palms like a work of art.
Unprecedented Natural BeautyRanked as best island destination
El Nido Beach is an incredibly unique destination where luxury experiences and life-changing adventures coexist next to powdery white sand beaches with crystal clear turquoise waters, towering limestone cliffs, secret islands and stunning sunsets.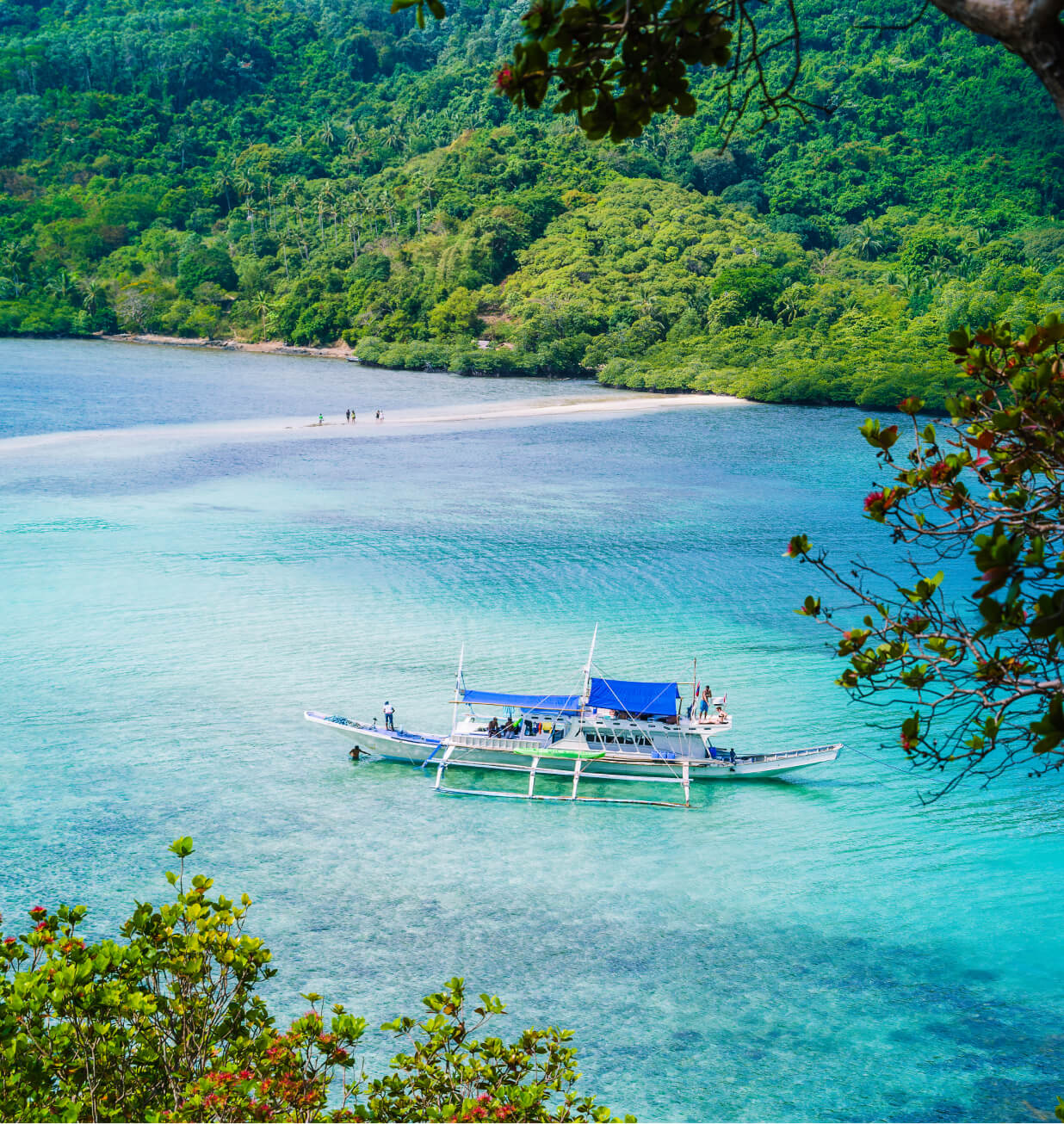 Investment OpportunitiesAward-Winning Projects
Experience proximity to world's finest beach, natural wonder and a welcoming culture. El Nido Beach projects are fully managed award-winning luxury hotel assets, comprising a comprehensive sustainability policy, offering returns in U.S Dollars, a palm-fringed paradise with incomparable hospitality experiences and investor perks to enjoy your best private luxury island vacation.
EL NIDO BEACH DIFFERENCEResponsible Tourism & Hospitality
Why Invest In

El Nido
Beach

Unique Opportunities

Invest in our hotel assets and join our quality community of discerning investors

Award-Winning Projects

Our awards are a testament of excellence, innovation and commitment

Slice of Paradise

A private sanctuary with white sand beaches and pristine reefs like no other

Strategic Partners

We partner with industry leaders for hassle-free progress and delivery of our projects

Professional Guidance

Personalized investment consultancy and guidance to help you qualify

Investor Perks

Financial comfort with attractive rental returns and free holiday stays

ROI in U.S. Dollars

Avail secure and exciting investment offerings with returns in U.S. Dollars
NATURE, SERENITY & CULTURAL HERITAGEAccess The World's Top Island Destination
All our premium project sites are located at highly accessible locations. We have worked on state-of-the-art infrastructure to make this possible for our valued clients.
Take a Journey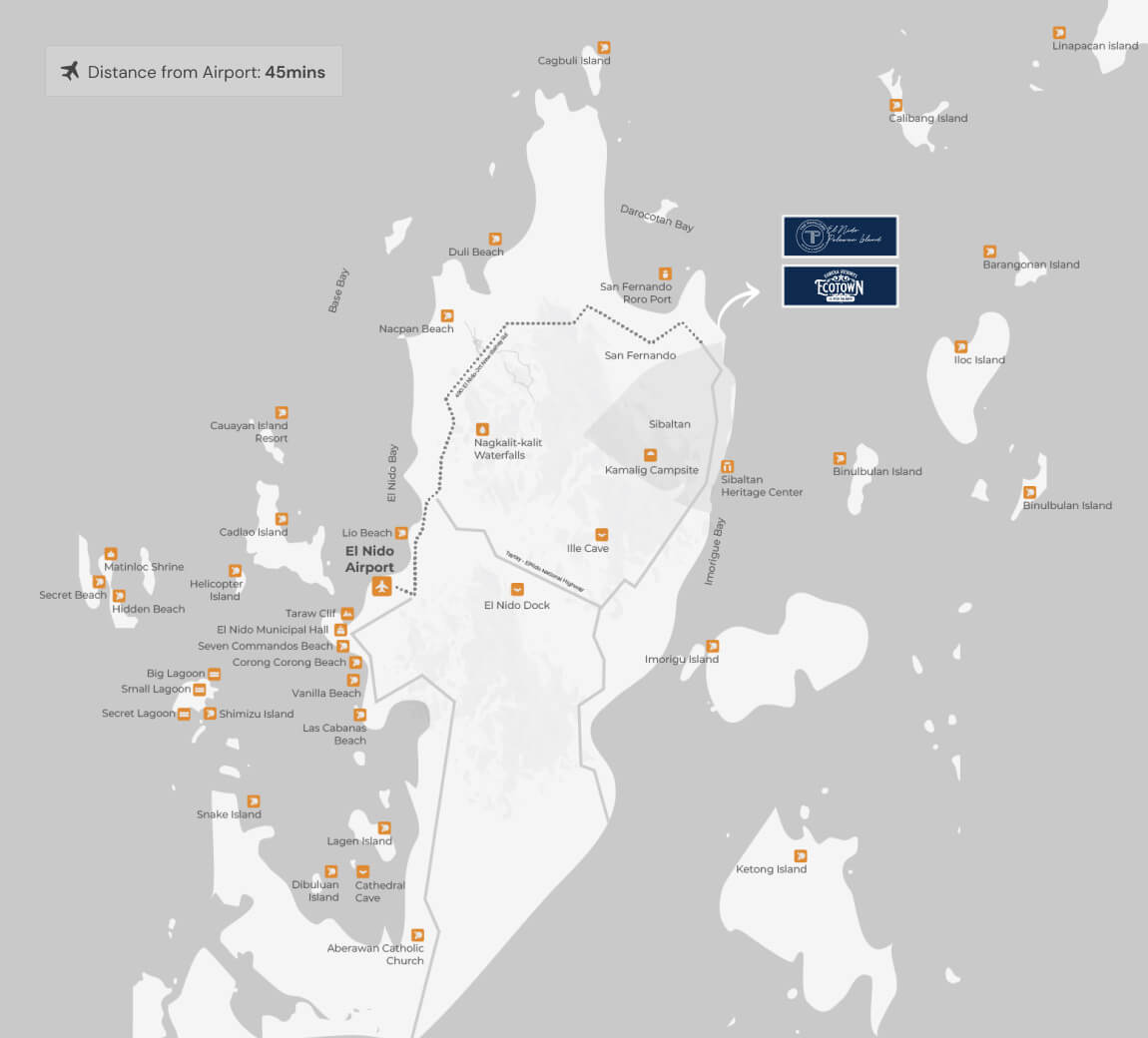 SEND US A MESSAGEWe'd love to hear from you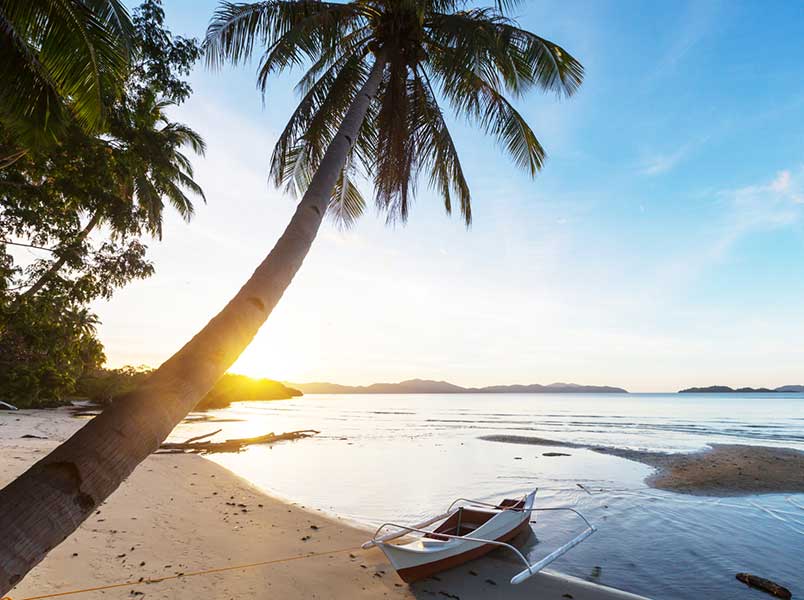 Get StartedBook a Consultation
Private ConsultationBook a personalized private consultation with one of our experts

View Our ProjectsTake a look at our portfolio of premium hotel investment options

High-Yield InvestmentSelect one of our hotel investment offerings to start with

Enjoy Perks and PrivilegesGain access to our exclusive investor community privilege and holiday benefits
SCHEDULE A CALL
The El Nido Beach Investment Report 2023
Learn more about market forecasts & exciting opportunities to enjoy invaluable financial benefits with special privileges in Southeast Asia's fastest growing tourism industry.