X Close
Our Projects
Blissfully situated on a lush clifftop promontory in an exquisite island destination, our portfolio of ultra-luxury residencies is open for investment opportunities for a very limited time. These properties are conceptualized by a celebrated design studio and constructed in harmony with nature.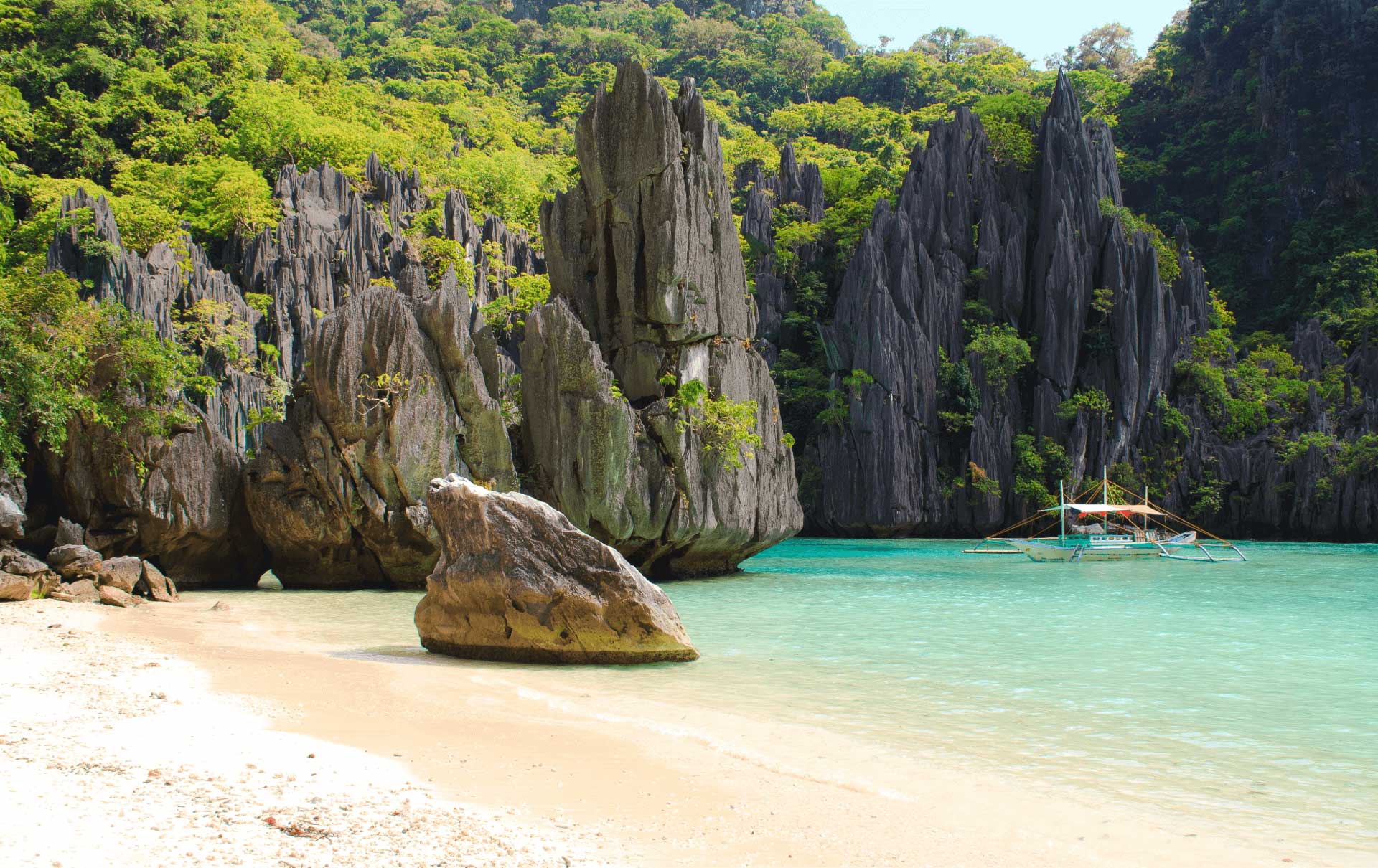 El Nido

A Secret Paradise

An increasingly popular, unspoiled tourist destination with spectacularly beautiful and diverse landscape…
EL NIDO A secluded sanctuary in a remote island paradise
There is nowhere in the world like El Nido, there is no luxury, no natural beauty, no tranquility, no adventure to challenge this tropical haven.
Of all the islands in the Palawan, Philippines, El Nido remains one of the most sought‐after vacation destinations in the country accounting for almost one third of all tourism. For luxury seekers, nature lovers and adventure tourism enthusiasts, this tropical paradise of secret beaches, underground rivers, marine wildlife and the exotic island lifestyle with luxury amenities that are second to none, is simply idyllic.
Forever secluded and away from cruise ports it appears, El Nido has not been commercially touched or spoiled by influx of tourists; its natural wonders, its diverse landscape, cultural heritage, and the friendliness of its local population are incomparable. It offers visitors a chance to discover the very essence of raw nature.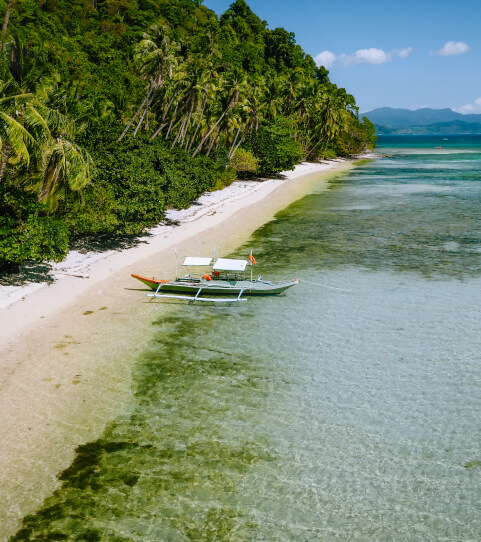 DIVERSE LANDSCAPENot a Manmade-Wonder
With an unparalleled blend of supreme tropical climate, endemic wildlife and plant species found in a variety of natural habitats from forests to underwater, the whole archipelago is a UNESCO Biosphere Reserve, highly regarded for its friendly local community, sustainable development and conservation efforts.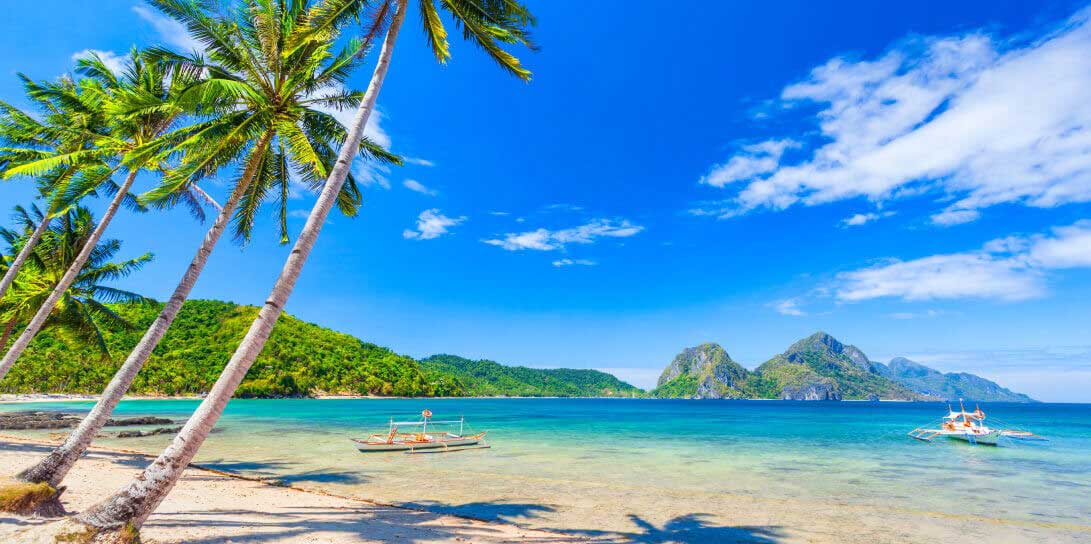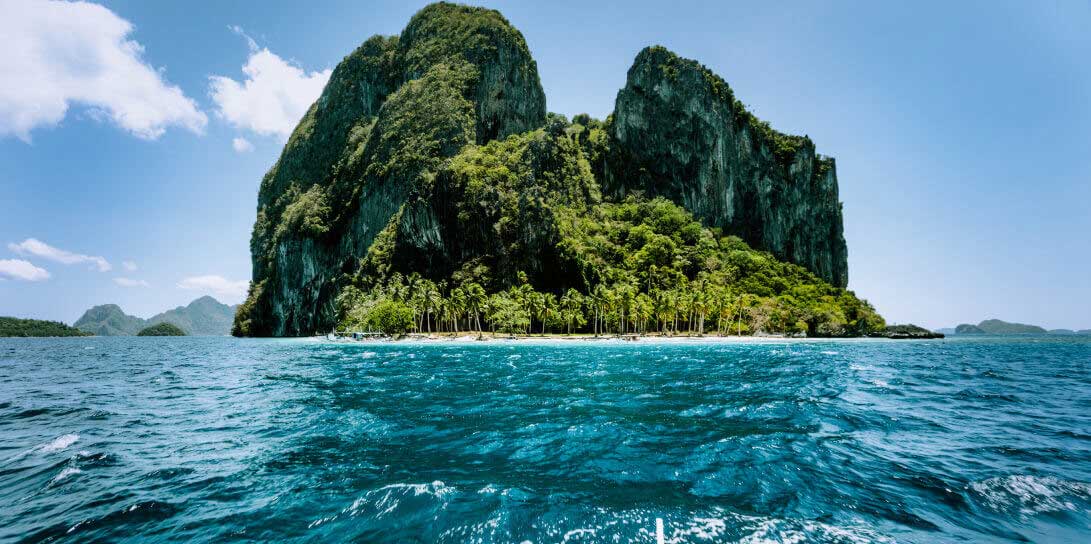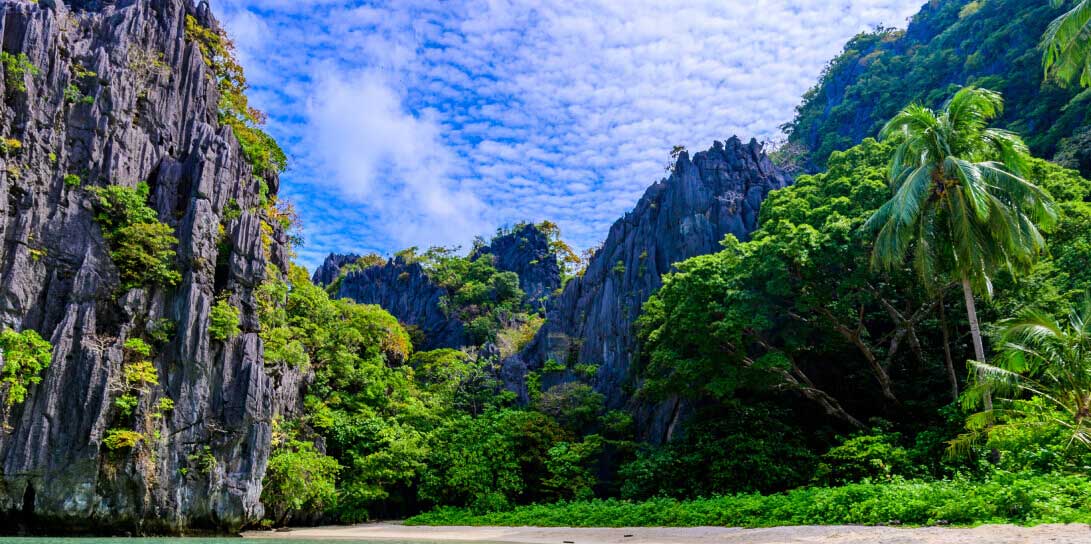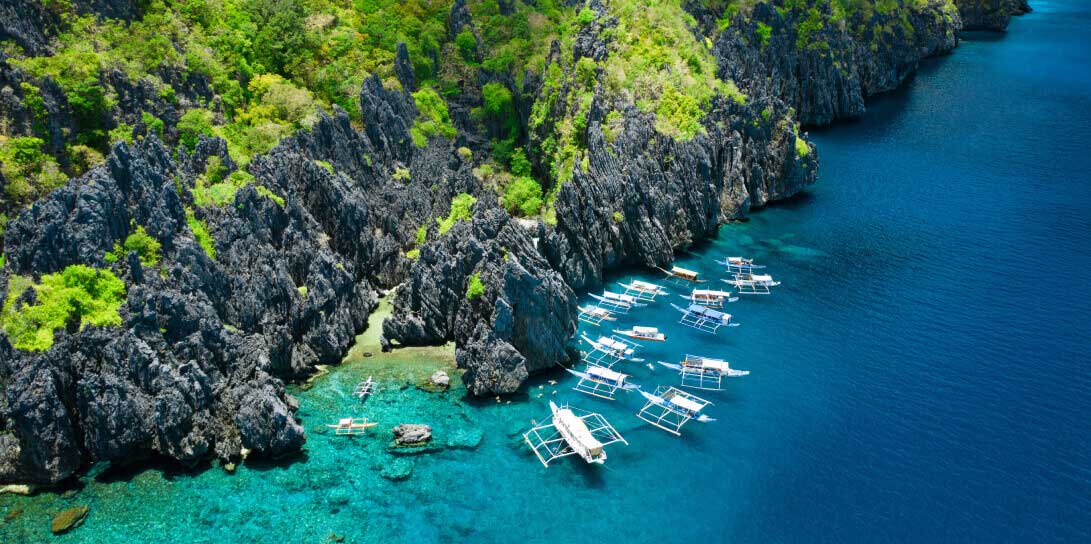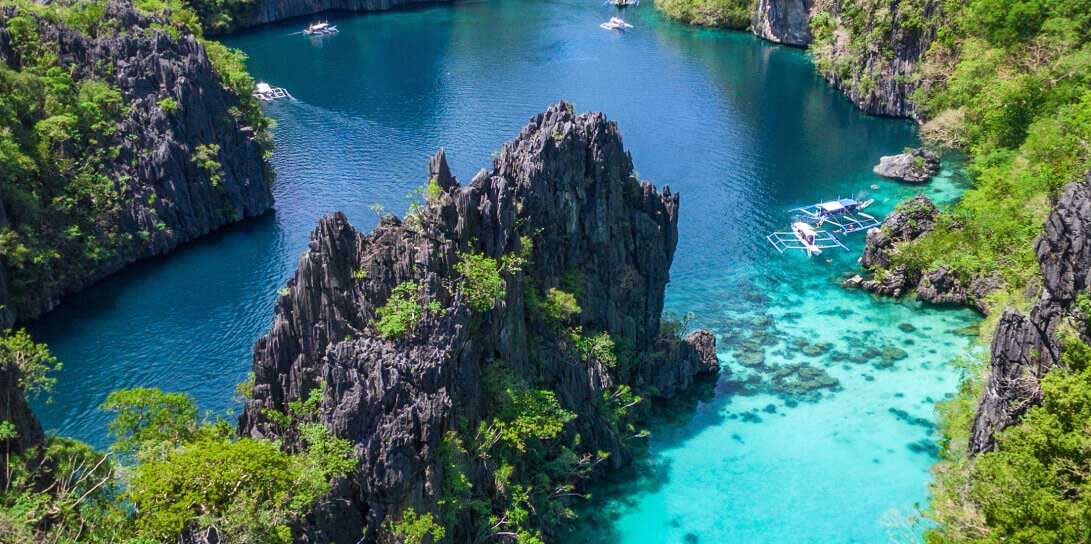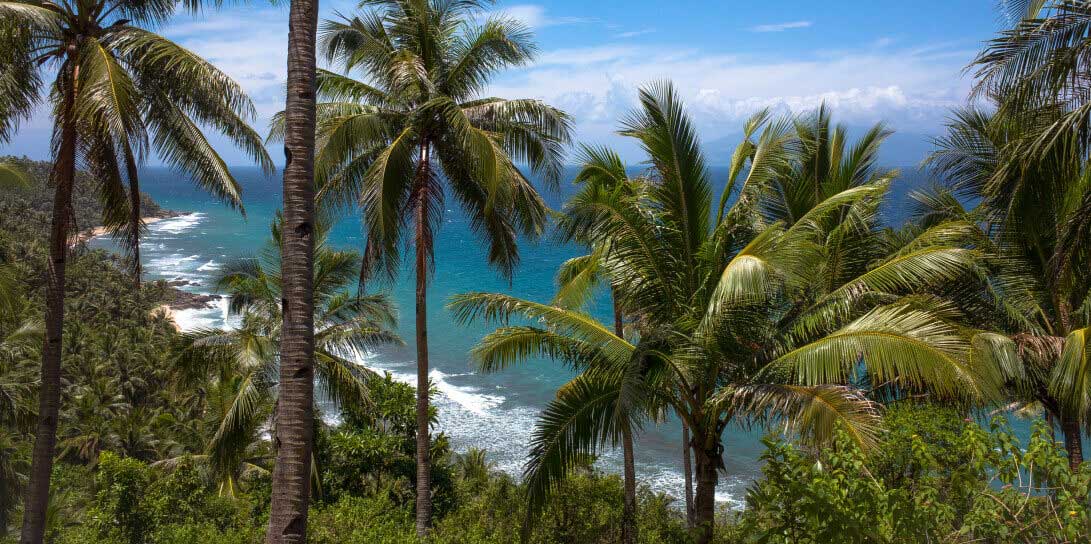 Endemic Wildlife

UNESCO World Heritage

Secret Islands

Adventure Tourism

Cultural Festivals

Rivers & Waterfalls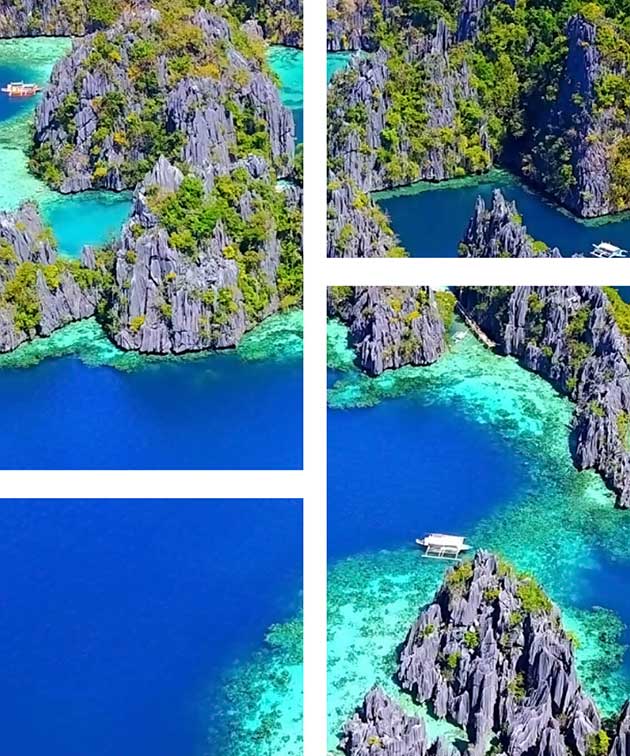 Tourism & InvestmentA fastest growing tourism industry
The DOT reports that of the 7+ million tourists experiencing the 7,641 Philippine islands each year, 2.5 million will visit Palawan. The Philippines truly offers an experience unseen in the rest of the world, with its diverse culture, cuisine and landscape.
Palawan's hospitality industry has become a lucrative investment option driven by its strong tourism growth and its status as the most sought-after 'back to nature' experience destination. The world's fastest growing tourism industry is in Philippines, and Palawan ranks as world's top island destination for years to come.
With a strong local culture to uncover, visitors here are given an authentic taste of tropical island life with world-class amenities. In today's experience-focused tourism industry, while replicable beach destinations no longer make the cut, El Nido presents visitors with prime cultural, natural richness and authenticity on unspoilt islands. It offers unique immersion in the healing powers of nature and introduce modern-day travelers to a flourishing, secluded ecosystem.
Get StartedBook a Consultation
Private ConsultationBook a personalized private consultation with one of our experts

View Our ProjectsTake a look at our portfolio of premium hotel investment options

High-Yield InvestmentSelect one of our hotel investment offerings to start with

Enjoy Perks and PrivilegesGain access to our exclusive investor community privilege and holiday benefits
SCHEDULE A CALL
The El Nido Beach Investment Report 2023
Learn more about market forecasts & exciting opportunities to enjoy invaluable financial benefits with special privileges in Southeast Asia's fastest growing tourism industry.