El Nido is an increasingly popular tourist destination yet remains beautiful and unspoilt
Palawan is marked as one of the destinations to watch in Southeast Asia. While tourists are starting to look for unique destinations offering authentic experiences, El Nido is perfectly placed to offer a full and rich experience of the island life in the Philippines without compromising on comfort.
The DOT reports that of the 7+ million tourists experiencing the 7,641 Philippine islands each year, 2.5 million will visit Palawan. The Philippines truly offers an experience unseen in the rest of the world, with its diverse culture, cuisine and landscape. It comes as no surprise that El Nido is one of the most sought‐after vacation destinations in the country accounting for almost one third of all tourism.
What more could you ask for
A rise in tourism has offered more opportunities in Palawan. Last year, its governor Jose Alvarez promised economic development in the province. Parts of the plan include tourism infrastructure that could bring in 5 million tourists and 250 billion pesos (US$4.9 billion) to the local economy and generate jobs.
And here are 6 more great reasons to invest here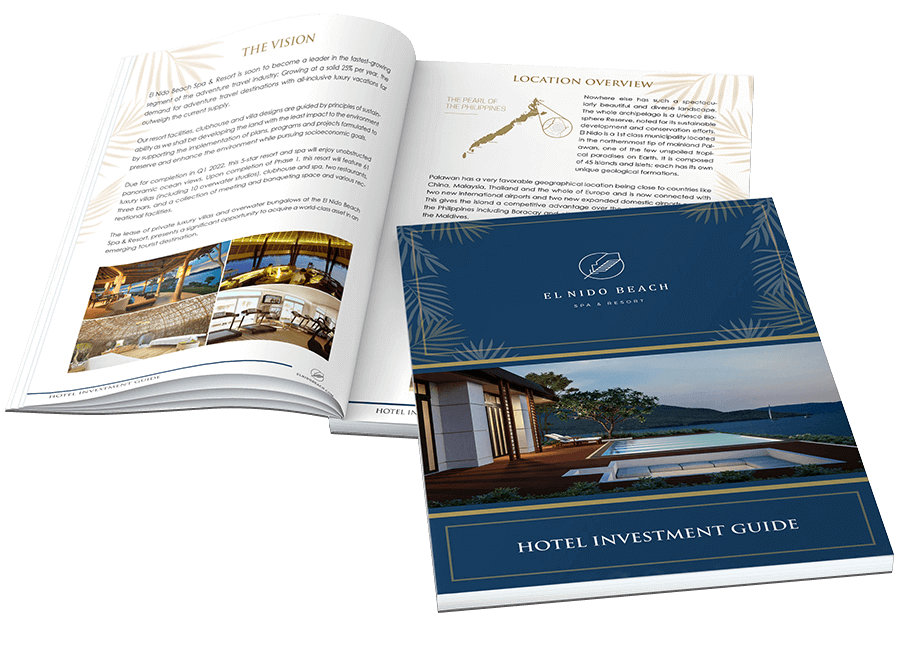 Learn how you too can enjoy free holidays with your family and earn guaranteed rental income each year as a hotel investor.