X Close
Our Projects
Blissfully situated on a lush clifftop promontory in an exquisite island destination, our portfolio of ultra-luxury residencies is open for investment opportunities for a very limited time. These properties are conceptualized by a celebrated design studio and constructed in harmony with nature.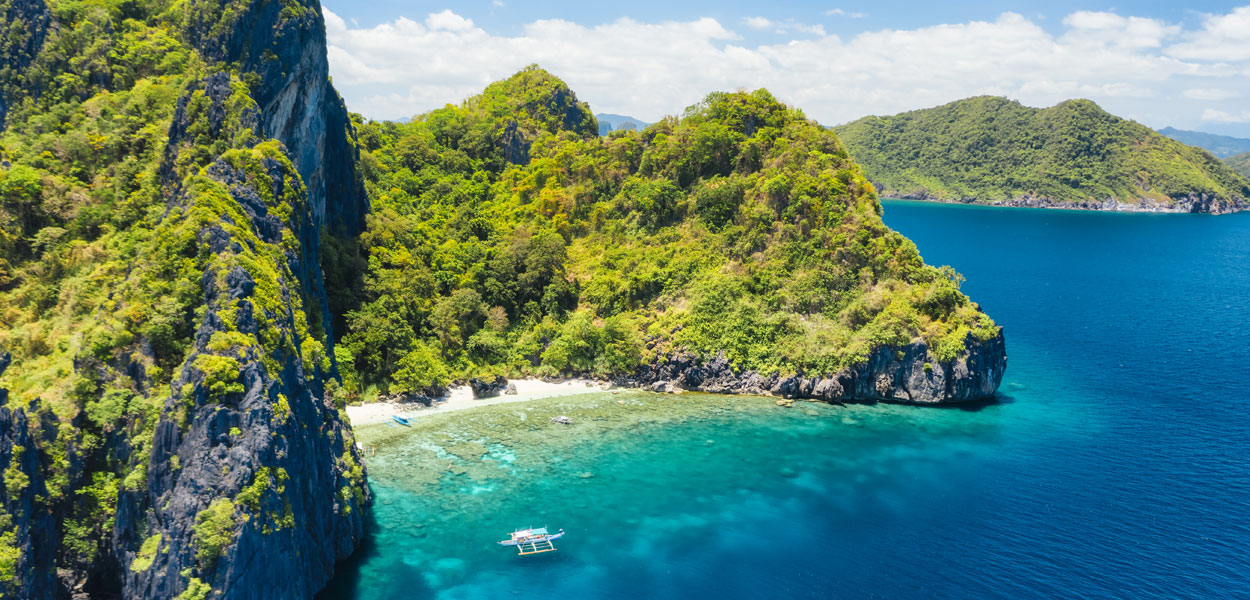 October 30, 2023Tourism on the Rise: Philippines Secures 3rd Spot in Global FDI Receipts (2018-2022)
The global tourism sector is at a pivotal juncture of transformation and rejuvenation following the significant impacts of the COVID-19 pandemic. At the forefront of this transition is the pressing need to diversify investments within the industry, a sentiment strongly echoed at the United Nations World Tourism Organization (UNWTO) Investment Forum held in Samarkand, Uzbekistan.
Leaders and representatives from the global tourism community, including prominent tourism ministers and private sector experts, convened to reflect on paramount challenges and opportunities to enhance the sector's resilience and sustainability. Secretary-General Zurab Pololikashvili emphasized the necessity of fostering diversity within investments, ensuring that funds are not solely channeled to well-established destinations but are instrumental in driving innovation, job creation, and opportunities across the broader sector.
The forum underscored the significance of both traditional and non-traditional forms of investments. Venture capital investments, paired with essential support structures, have emerged as powerful catalysts to unlock the latent potential of startups, thereby encouraging a culture of innovation and entrepreneurship. Such investment strategies are viewed as imperative to safeguarding the sector against future uncertainties and establishing a resilient and diversified tourism ecosystem.
UNWTO Executive Director Natalia Bayona shared insightful data, revealing that from 2018 to 2022, a whopping 2,415 projects were announced, with capital investments totaling US$175.5 billion. A testament to the tourism sector's resilience, venture capital funding in travel and tourism amassed $48 billion in the same timeframe.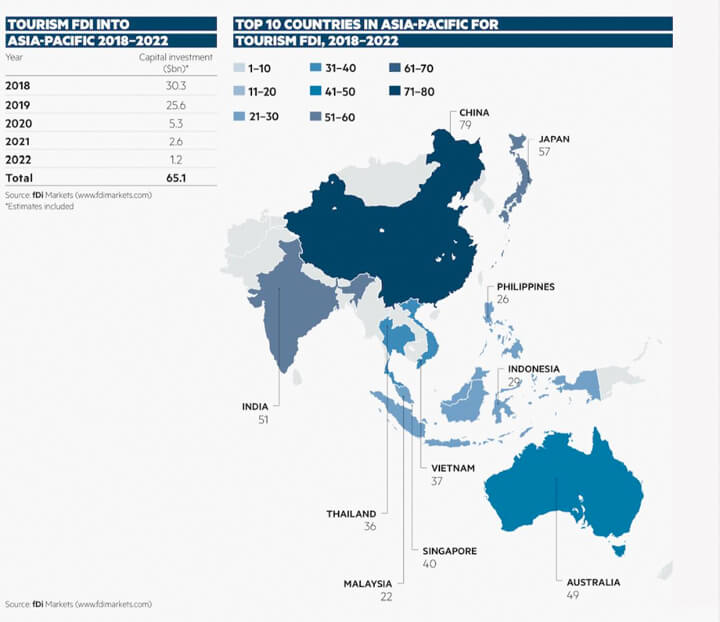 Focused insights into specific regional dynamics spotlight the Philippines as a noteworthy recipient of substantial foreign direct investments (FDI) in the tourism sector. Ranking third globally, the Philippines garnered capital investments totaling US$11.1 billion, aimed at funding an array of 26 projects within the 2018 to 2022 timeframe. This robust investment influx underlines the substantial role of greenfield investments in invigorating the tourism sector, substantiated by the creation of an estimated 388,000 jobs.
Furthermore, the discourse at the forum elevated the critical issue of education and talent development within the tourism sector. Advocacy for significant investments aimed at enhancing educational frameworks and professional upskilling was prominently featured. Emphasis was placed on the necessity of robust educational strategies, incorporating both theoretical knowledge and practical expertise, to cultivate a workforce equipped with the essential skills to navigate the dynamic landscapes of the tourism industry.
During the Global Education Forum, Tourism Secretary Christina Garcia Frasco of the Philippines spotlighted the importance of tourism education. Over 5.35 million Filipinos work in tourism, accounting for 11.4% of national employment. The strategy? Ensuring quality tourism education at every educational level.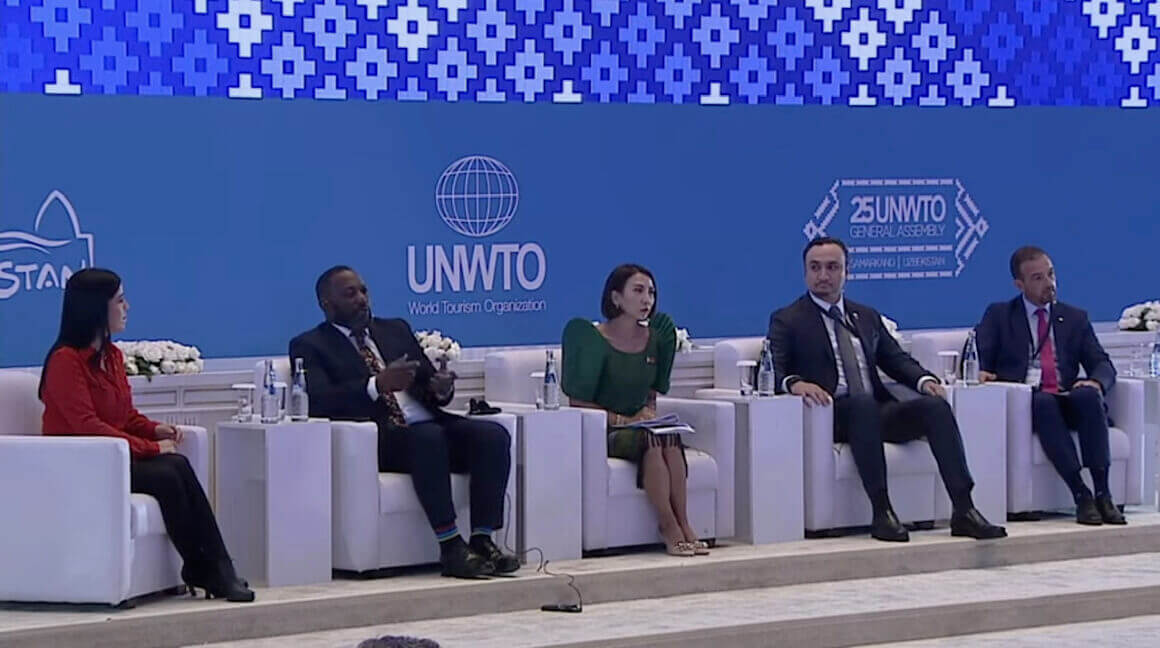 This holistic approach towards tourism education in the Philippines is a collaborative effort. The Department of Tourism (DOT) plays a significant role in bridging various departments like the Department of Education, the Technical Education and Skills Development Authority, and the Commission on Higher Education with the Tourism Industry Board Foundation. This collaboration ensures the curriculum remains updated with global trends and innovations, addressing the dynamic needs of consumers.
The global tourism landscape is on the cusp of a significant transformation. This revitalization is shaped by a triad of factors: diversified investments, budding entrepreneurial endeavors, and a renewed emphasis on education. All of these elements synergize to create a tourism ecosystem that is resilient, sustainable, and pulsating with life.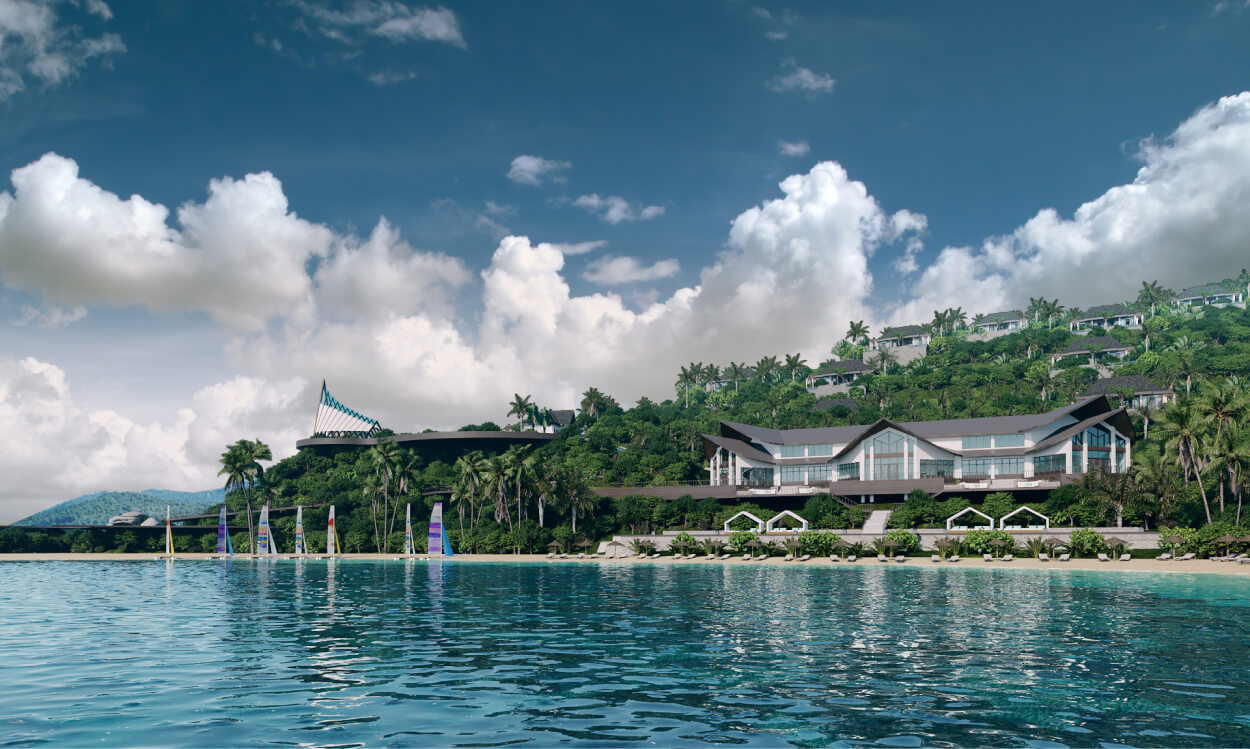 A prime exemplar of this metamorphosis is manifesting in the Philippines. In 2024, the private shores of El Nido Beach are set to unveil their luxury 5-star resorts to the world. This opening signals not just an invitation to luxuriate in El Nido's famed adventure, serenity, wellness, and raw beauty, but also an unparalleled opportunity for investors. "The Pavilions", a distinguished name in hospitality, spearheads this venture, promising lucrative returns for those keen on venturing into the booming tourism sector. Beyond the allure of its pristine beach and lavish accommodations, El Nido Beach underscores its commitment to excellence by continuously updating its workforce with the latest in tourism knowledge and tools. This not only bolsters the region's tourism but also champions the significance of tourism education, ensuring every guest leaves with an experience par excellence.
The El Nido Beach Investment Report 2023
Learn more about market forecasts & exciting opportunities to enjoy invaluable financial benefits with special privileges in Southeast Asia's fastest growing tourism industry.