X Close
Our Projects
Blissfully situated on a lush clifftop promontory in an exquisite island destination, our portfolio of ultra-luxury residencies is open for investment opportunities for a very limited time. These properties are conceptualized by a celebrated design studio and constructed in harmony with nature.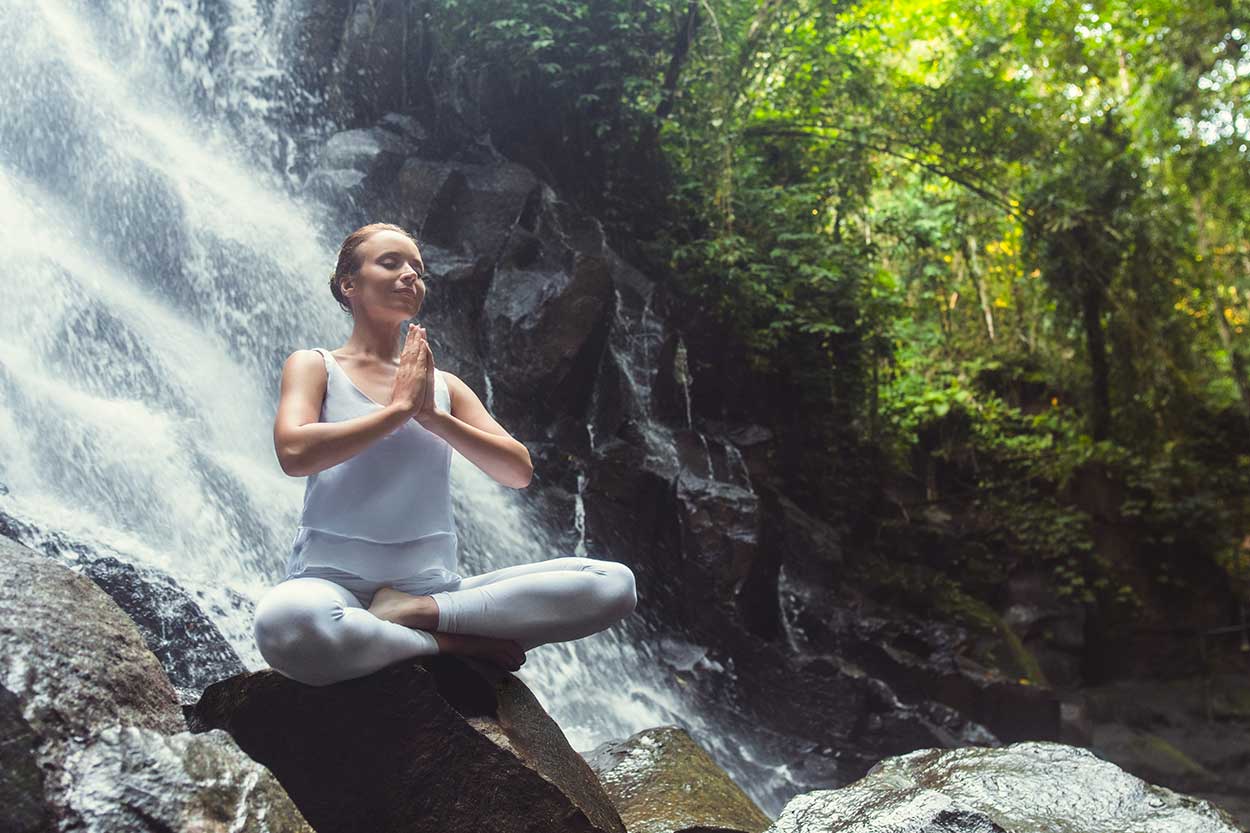 July 26, 2023The Lucrative Potential of Wellness Tourism in the Hospitality Industry
In the wake of the pandemic, a profound shift has occurred in the minds of travelers worldwide. The pursuit of wellness, once considered an afterthought, has risen to the forefront of people's priorities. As travel resumes, individuals are seeking accommodations and experiences that cater to their physical and mental well-being, leading to a significant transformation in the hospitality industry. For investors looking to invest in commercial real estate, this emerging trend presents a unique opportunity to tap into the thriving market of wellness tourism.
According to the Global Wellness Institute, the wellness tourism sector is projected to experience unprecedented growth of 20.9% by 2025, making it a $1.1 billion slice of the economy. This remarkable expansion has not gone unnoticed by industry leaders. Hilton, a prominent hospitality brand, conducted a recent survey revealing that 50% of respondents believe their 2023 travels should address their mental or physical wellness. In response, hotels and resorts are revolutionizing their offerings to meet these evolving demands, with a focus on holistic well-being throughout the entire guest experience. For investors, investing in commercial real estate within the wellness tourism sector holds great promise, as the Global Wellness Economy is expected to grow at a rate of 9.9% annually. With wellness travel accounting for a significant portion of travel expenditure, it is evident that wellness-minded travelers are willing to spend more in experiences that prioritize their well-being.
The Singapore Tourism Board's report on travel personas of the future suggests, the "Slow Pacer" segment represents a group of travelers seeking physical, emotional, and mental well-being. This aligns with the overarching trend of prioritizing wellness in all aspects of life, including travel. Neighboring cities like Manila have already recognized the potential of wellness tourism, pivoting to emphasize "slow travel" experiences that cater to families and individuals looking for rejuvenating journeys.
As the travel industry undergoes a remarkable transformation, one significant change is the seamless integration of fitness routines into the travel experience. Acknowledging the growing demand from wellness-minded travelers to maintain their healthy habits while away from home, luxury hotels are investing in cutting-edge fitness equipment and amenities. At El Nido Beach, we are proud to offer our guests an exceptional level of care and indulgence. Partnering with renowned traditional massage experts, we will provide our discerning clientele with the opportunity to experience the rejuvenating Aruga, Hilot & Dagdagay massages, and a state-of-the-art gym, nestled in the pristine surroundings of our untouched, natural paradise.
Authentic cultural experiences are another aspect that affluent travelers seek. A recent survey by GetYourGuide.com revealed that more than half of American tourists prioritize experiencing a destination as a local. In response, hotels are now offering unique experiences that immerse guests in the customs and traditions of the local culture. For example, El Nido Beach's luxury resorts will provide spiritually connected spa treatments that incorporate traditional practices, and modern wellness innovations, creating a harmonious blend of ancient wisdom and contemporary techniques. These experiences offer transformative encounters symbolic of the region, providing guests with unforgettable memories.
Moreover, today's wellness-conscious travelers are not only seeking personal well-being but also a desire to connect with others and the environment. They value social consciousness and sustainability, making it crucial for commercial real estate developers to consider incorporating sustainable practices and supporting socially conscious initiatives in their properties to appeal to this audience. El Nido Beach goes above and beyond in meeting these expectations, offering not only spiritually connected spa treatments and modern wellness innovations but also introducing a social space known as "The Exchange" within our latest development project "The Pavilions Treehouses El Nido". This unique concept revolves around purposeful social connection, genuine human interaction, joyful expression, and social wellness, forming the heart of the guest experience. By embracing these values, El Nido Beach sets itself apart as an organization that seamlessly combines personal well-being, environmental responsibility, and meaningful social connections, catering to the evolving desires of modern-day travelers.
In this rapidly evolving landscape, innovation is key. Hoteliers recognize the need to adapt quickly to address the changing expectations of travelers. In 2023, the focus will be on recharging, recovering, relaxing, and nourishing both the guests and their wellness routines. "Globally, travelers are increasingly prioritizing wellness as an integral part of their journeys," expressed, President at El Nido Beach. "As an organization with development projects located in an exotic destination that is ranked as world's top island destination, we understand the importance of meeting and exceeding guest expectations. We are committed to pushing the boundaries of innovation to create unforgettable experiences that will nurture and elevate the well-being of our discerning clientele at every stage of their stay with us."
By prioritizing wellness throughout the stay experience, hotels can ensure that guests' needs are not only met but exceeded. What was once a solitary pursuit has become an industry-wide priority that will continue to gain momentum in the coming years.
The Covid-19 pandemic has acted as a catalyst, propelling wellness to the forefront of consumer values worldwide. Individuals now understand that every aspect of their lives, including where they live, work, eat, and travel, directly impacts their health outcomes, mental resilience, and overall sense of well-being. As an investor interested in commercial real estate investment, seizing the opportunities presented by the wellness tourism sector not only aligns with the changing consumer landscape but also holds the potential for substantial financial returns.
In conclusion, the wellness tourism sector is poised to skyrocket by 2025, presenting a lucrative opportunity for commercial real estate investors. As travelers prioritize their on-the-road wellness needs, the hospitality industry is evolving to meet their demands. By embracing innovative practices, catering to authentic cultural experiences, fostering connections with others and the environment, and remaining agile in the face of change, hotels can position themselves as leaders in the wellness tourism market. For investors, capitalizing on this burgeoning trend promises not only financial success but also the chance to make a positive impact on the well-being of travelers worldwide.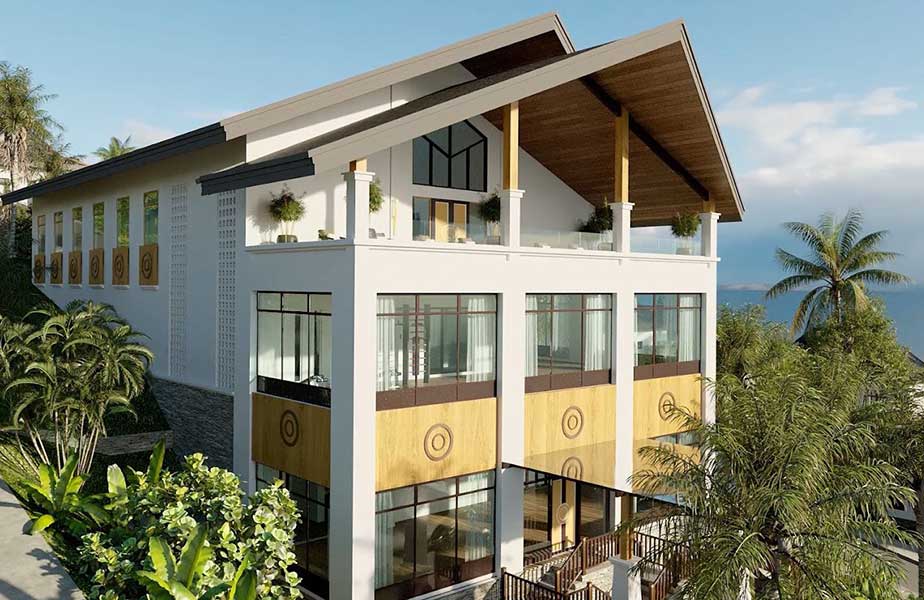 ( The El Nido Beach state-of-the-art fitness center perspective. )
To learn more about this incredible investment opportunity and explore your eligibility for our highly anticipated luxury 5-star resort development "The Pavilions Treehouses El Nido", schedule a 15-minute, no-obligation call with one of our experienced investment advisors. Discover how you can be a part of this thriving market and unlock the potential for lucrative returns. Don't miss out on this chance to elevate your portfolio.
Schedule your call now to learn more and see if you qualify for this exclusive opportunity.
The El Nido Beach Investment Report 2023
Learn more about market forecasts & exciting opportunities to enjoy invaluable financial benefits with special privileges in Southeast Asia's fastest growing tourism industry.