X Close
Our Projects
Blissfully situated on a lush clifftop promontory in an exquisite island destination, our portfolio of ultra-luxury residencies is open for investment opportunities for a very limited time. These properties are conceptualized by a celebrated design studio and constructed in harmony with nature.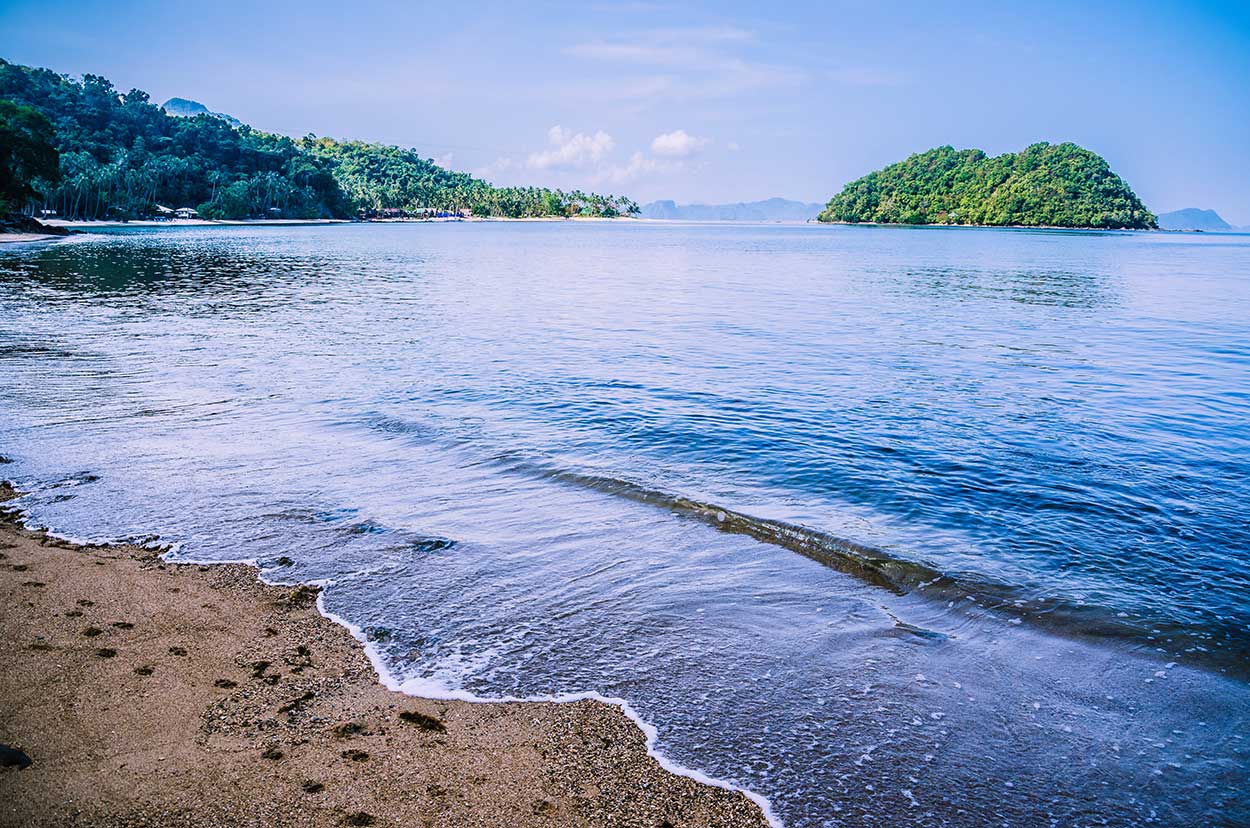 August 25, 2023Exploring the Rich Flavors of Opportunity: Investing in the Culinary Tourism Market in the Philippines
In the realm of global tourism, a new star is rising to prominence, adorned with flavors that captivate the senses and cultures that unveil themselves in the most delectable of ways. The Philippines, an archipelago nestled in the heart of Southeast Asia, is embracing the world with its culinary heritage, presenting investors with an unparalleled opportunity to partake in the ever-growing culinary tourism market. A recent Future Market Insights (FMI) report forecasts that the Philippines' culinary tourism market is poised to attain remarkable heights, surging from US$ 5.405 billion in 2022 to an astounding US$ 21.302 billion by 2032. This anticipated growth, propelled by a CAGR of 14.7% during this period, underscores the immense potential within this sector. As we delve into the nuances of this trend, it becomes increasingly evident that investing in a venture that offers hassle-free access to this thriving market is a strategic move that promises manifold rewards.
Historically, the Philippines' culinary tourism market faced challenges owing to insufficient awareness about its diverse tourist offerings and a dearth of governmental initiatives to promote this unique facet of the nation's identity. However, the tide has turned, with the government now actively fostering the growth of culinary tourism. The transformation is undeniable, as queries about the nation's tourism policy are finally being met with palpable action. This shift in focus has opened doors to a reinvigorated market, one that capitalizes on the Philippines' unrivaled blend of hospitality, cultural heritage, and culinary destinations.
Anchored by the innate ability to prepare, taste, and enjoy sumptuous dishes, culinary tourism has been a driving force behind the rising value of the Filipino cuisine industry. As travelers traverse the archipelago, they are presented with a remarkable tapestry of tastes and beverages, each thread intricately woven into the cultural fabric of various regions. The Philippines' growing adoption of culinary tourism is not merely about gastronomic indulgence; it's an immersive experience that allows visitors to understand and appreciate the nuances of local food cultures. In the digital age, this phenomenon has been propelled even further, with social media platforms serving as virtual travel agents, whetting appetites and creating aspirations to explore the culinary offerings of this vibrant nation.
Indeed, the surge in demand for culinary tourism can be attributed to an evolving traveler mindset, one that seeks authentic and transformative experiences. This burgeoning trend is aligned with the desire for unique and exotic holiday destinations that offer an escape from the mundane and promise a treasure trove of unforgettable moments. The Philippines, nestled in its tranquil and exotic beauty, is now being recognized as an ideal destination to satiate these desires. The country's rich food culture, characterized by a plethora of delectable options, has been drawing tourists seeking more than just a meal – they seek connections, family bonds, and an intimate understanding of local customs.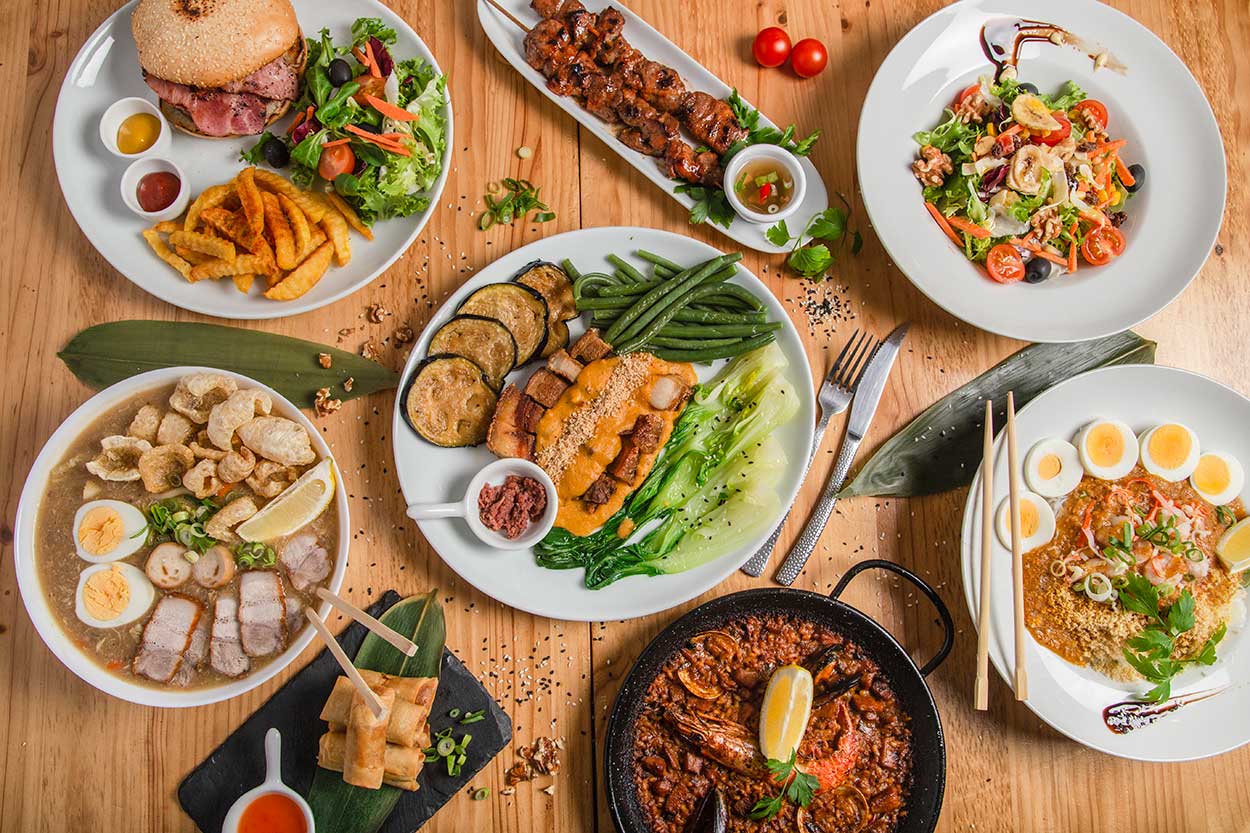 Culinary tourism isn't limited to savoring prepared dishes; it extends to the journey of creation. Cooking classes have gained tremendous popularity, allowing travelers to dive deep into the essence of Philippine gastronomy. This immersive approach, where tourists not only taste but also partake in food production, provides an enriched understanding of the country's culinary heritage. The appeal of such experiences has driven younger generations to embrace cooking training, forging connections with local communities and fellow globetrotters.
The Philippines' culinary tourism market offers a diverse range of experiences, with food festivals occupying a significant portion of its landscape. This trend, driven by the growing affinity for distinct cuisines and beverages, is set to continue its ascendancy. Furthermore, culinary experimentation provides tourists with the ability to explore a multitude of cultures within a short span, fostering a unique appreciation for diversity.
In this landscape of opportunity, digitalization emerges as a powerful catalyst for growth. The ubiquity of apps and online booking platforms has revolutionized the way tourists plan and experience their culinary journeys. This transformation towards digitized and contactless services has not only enhanced convenience but also fueled the exponential growth of the culinary tourism market. Features such as digital check-in, touchless payments, and biometric verification have become more prevalent, streamlining the experience for travelers. The adoption of these innovations, however, is not without challenges, as businesses navigate the costs associated with implementing and maintaining such enhancements.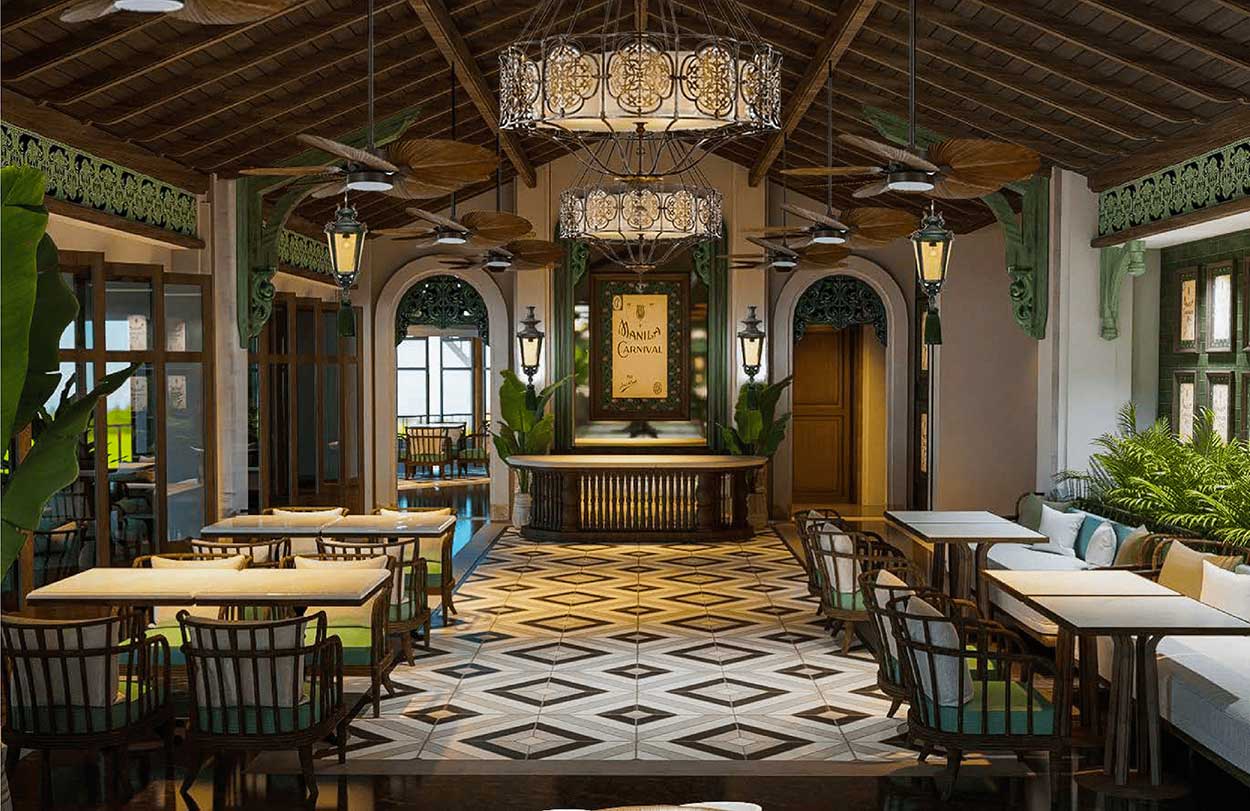 ( El Nido Beach's Beachside Restaurant – Interior perspective. )
Amidst the promising prospects, it's crucial to acknowledge the competition that exists within the Philippines' culinary tourism market. A dynamic environment, characterized by both domestic and international players, demands strategic approaches to capture a share of the pie. Companies are seeking a competitive edge through organic growth strategies, partnerships, and innovative offerings. As culinary tourism experiences continue to diversify, businesses are tailoring their approaches to cater to the evolving preferences of discerning travelers.
In conclusion, the Philippines' culinary tourism market presents investors with a tantalizing opportunity. With its projected growth trajectory, supported by a rich cultural heritage and increasing demand for unique travel experiences, this sector is poised to become a vital component of the nation's tourism industry. As travelers seek more meaningful and immersive journeys, culinary tourism emerges as a bridge that connects cultures, communities, and cuisines. By investing in ventures that facilitate seamless access to this market, stakeholders can not only reap substantial returns but also contribute to the preservation and promotion of the Philippines' culinary legacy on the global stage. The journey to gastronomic excellence awaits – a journey that promises to be as flavorful as the sumptuous dishes it unveils.
The El Nido Beach Investment Report 2023
Learn more about market forecasts & exciting opportunities to enjoy invaluable financial benefits with special privileges in Southeast Asia's fastest growing tourism industry.