X Close
Our Projects
Blissfully situated on a lush clifftop promontory in an exquisite island destination, our portfolio of ultra-luxury residencies is open for investment opportunities for a very limited time. These properties are conceptualized by a celebrated design studio and constructed in harmony with nature.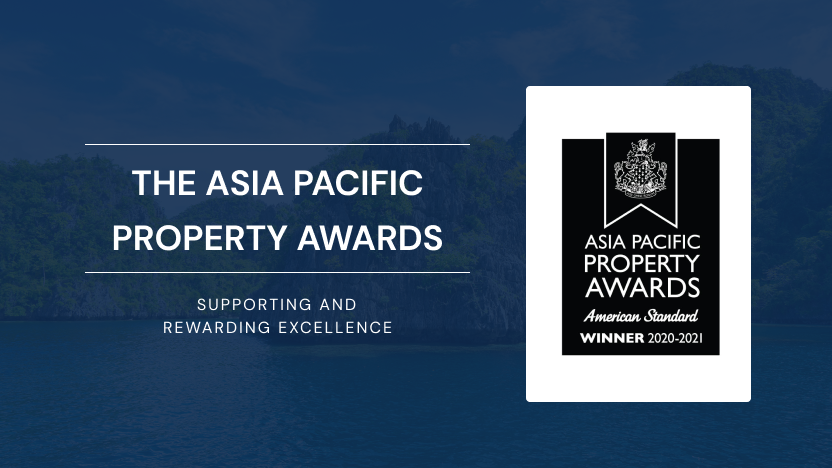 Hospitality April 26, 2021The Pavilions El Nido, Palawan Island Wins as Philippines' Best in the Asia-Pacific Property Awards
THE PAVILIONS EL NIDO, PALAWAN ISLAND WINS AS
PHILIPPINES' BEST IN THE ASIA-PACIFIC PROPERTY AWARDS
The Pavilions El Nido, Palawan Island wins 2021-2022 Asia Pacific Property Awards for Best Hotel Architecture and Best New Hotel Construction & Design for the Philippines, ranking among Asia's most exciting and prestigious projects.
The Asia Pacific Property Awards is the largest, widely-recognised program throughout the region. Thousands of entries are judged by a panel of over 80 industry experts based on design, quality, service, innovation, originality, and commitment to sustainability.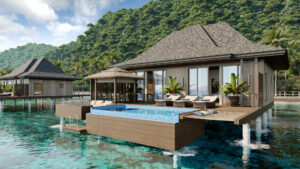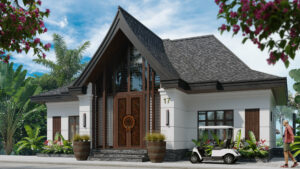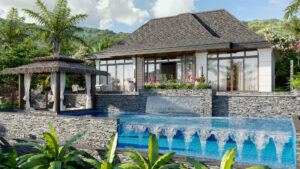 The Pavilions El Nido, Palawan Island team is thrilled with the recent win for the resort, which will open its doors in 2022.
"El Nido is a place that's genuinely off the grid yet equipped with the best of amenities for idyllic living. Here, the discerning traveller can enjoy luxury private villas inspired by traditional designs, a wealth of land and sea activities from hiking to whale watching and an array of culinary discoveries to satisfy all tastes," says Tim Sargeant, Group Director of Marketing, The Pavilions Hotels & Resorts
The Philippines' Finest Hotel Rests in El Nido, Palawan Island

Located on the Philippines' 'Last Frontier', The Pavilions El Nido, Palawan Island boasts 20 overwater villas and 70 ocean-view villas, exclusive beachfront access, panoramic tropical ocean views, Pavilions' signature spa & wellness facilities, an adventure park, dive centre, waterfalls and adventure walks, and unique dining experiences.
Holiday villa ownership is available. For more information on purchasing your slice of paradise on this award-winning property, visit the website here.
See the full list of award winners on the International Property Awards website here.
About The Pavilions Hotel and Resorts
Step into one of The Pavilions Hotels & Resorts' properties and experience luxury and immersive locales like no other. Every hotel is a sophisticated, private haven in which to relax, play or find adventure. Following an ethos that it's not just where guests want to go, but how they want to feel, The Pavilions is known for offering its signature Curated Journeys travel service to its guests. These innovative travel itineraries – curated by local insiders, unique to each property and designed to encompass an emotive experience, from romance to adventure to feeling good – put the bespoke into a luxury holiday. Whether the foodie-themed "Like a Chef" journey in Rome, a romantic "Just the Two of Us" adventure in Thailand, or the "Like a Boss" Madrid itinerary that turns business travel on its head, each Curated Journey connects guests with a range of experts in each of its destinations whose passion and talents open the door to unique experiences.
Headquartered in Hong Kong, The Pavilions Hotels & Resorts is one of the fastest-growing boutique hotel groups in the region. With their boutique size and thoughtful design philosophy, The Pavilions Hotels & Resorts offer secluded spaces with attentive service, even in the busiest of cities. The hotels are distinctly individual and unique, yet all are underpinned by the core values of building meaningful connections in unrivalled locations, a mindful respect for privacy and service beyond expectations.
The group owns, manages and offers franchise of its brand across the globe.
The Pavilions Hotels & Resorts' portfolio currently comprises:
Asia
The Pavilions Himalayas, The Farm 
The Pavilions Himalayas, Lakeview 
The Pavilions El Nido, Palawan Island
Europe

The Pavilions Rome, The First Arte
The Pavilions Rome, The First Dolce
The Pavilions Rome, The First Aqua
The Pavilions Amsterdam, The Toren
For more information about The Pavilions Hotels & Resorts, please visit pavilionshotels.com and connect with us on Facebook, Instagram and Linkedin.
PR & Marketing Contact: Tim Sargeant, Group Director of Marketing, The Pavilions Hotels & Resorts, tim@pavilionshotels.com
Get StartedBook a Consultation
Private ConsultationBook a personalized private consultation with one of our experts

View Our ProjectsTake a look at our portfolio of premium hotel investment options

High-Yield InvestmentSelect one of our hotel investment offerings to start with

Enjoy Perks and PrivilegesGain access to our exclusive investor community privilege and holiday benefits
SCHEDULE A CALL
The El Nido Beach Investment Report 2023
Learn more about market forecasts & exciting opportunities to enjoy invaluable financial benefits with special privileges in Southeast Asia's fastest growing tourism industry.