X Close
Our Projects
Blissfully situated on a lush clifftop promontory in an exquisite island destination, our portfolio of ultra-luxury residencies is open for investment opportunities for a very limited time. These properties are conceptualized by a celebrated design studio and constructed in harmony with nature.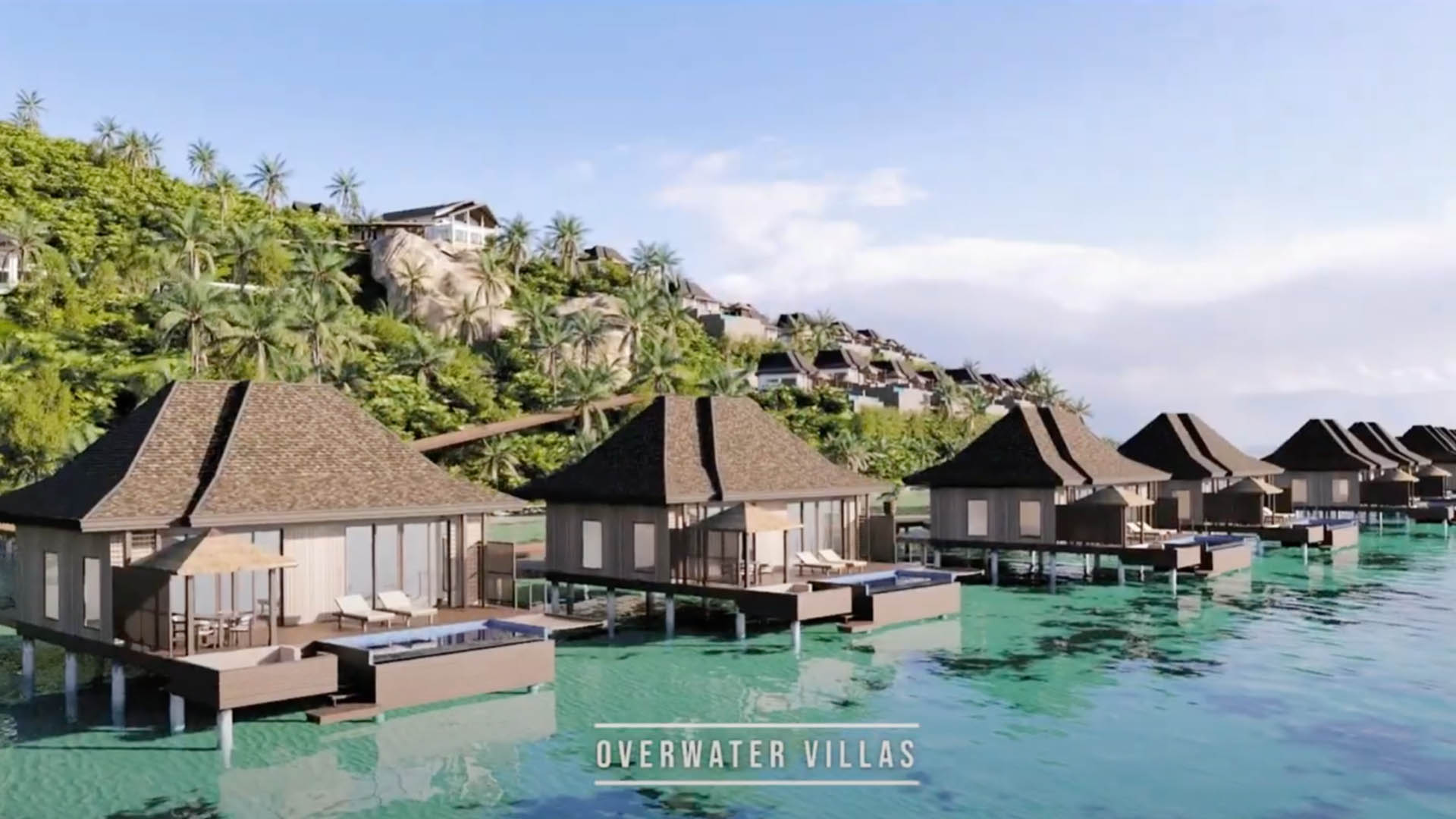 September 14, 2021Water Bungalows to Start in Q4 2021
The highly anticipated water bungalows were finally greenlighted to start this year after receiving a positive global review. CBRE is a commercial real estate firm specializing in services for leasing, property management, facility management, capital markets, and consulting services.
The external review came after investors called for better visibility on the construction schedule of the entire project.
CBRE: Above-Standards
In addition to construction teams and engineers already in place, the CBRE project manager carried out a complete review of the site, the teams, the processes, and the control and update of the schedule.
The team confirmed that it was well above the usual standards for a real estate project on a Philippine Island.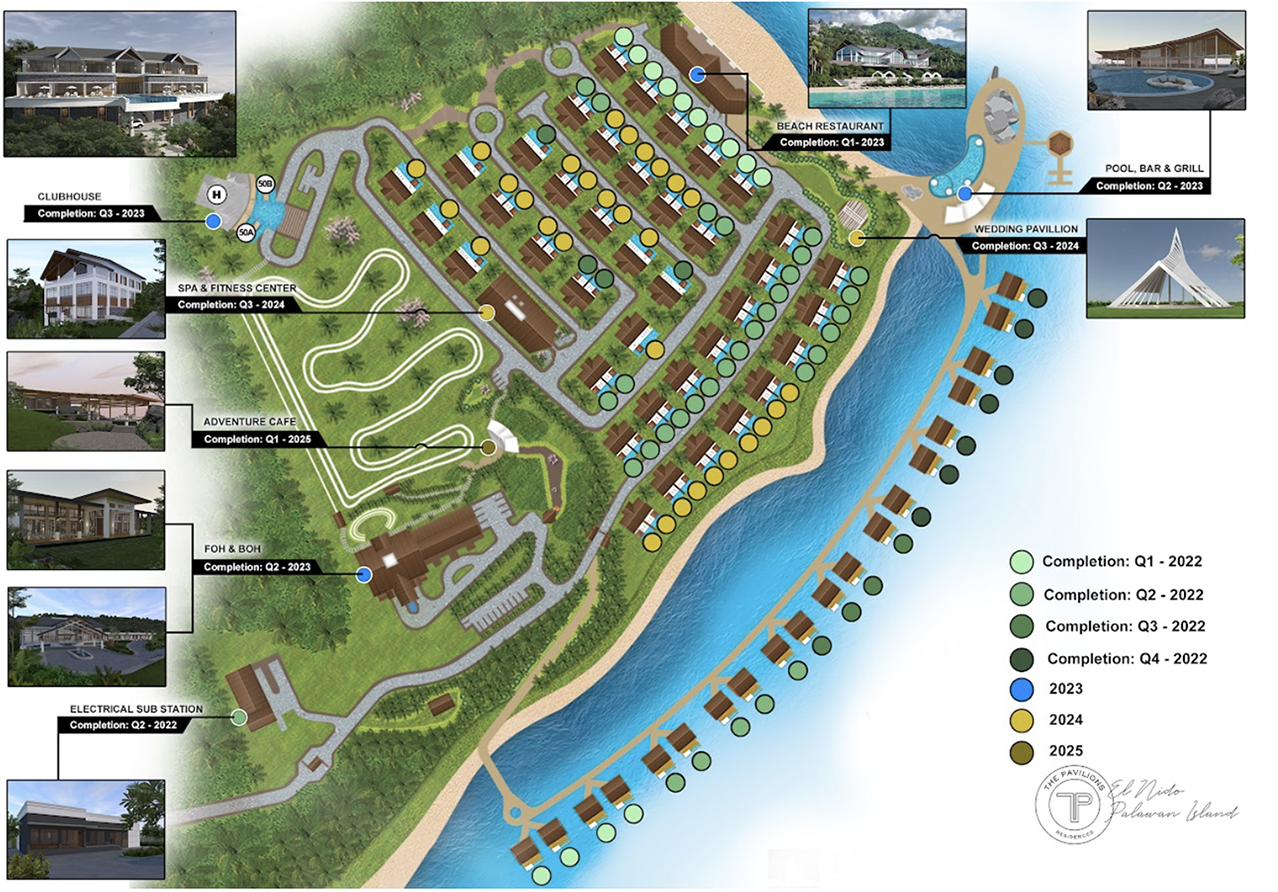 Master planning and visualization of the technical schedule
See regular, monthly updates on the construction progress here.
Living up to expectations
These calls served as an opportunity for transparent, challenging, and constructive dialogue between professionals.
An independent accounting firm audited the financial management of the project. The firm has determined that the project has sufficient capital reserves to meet and exceed the expectations of the investors for promised returns through the completion and grand opening of the resort.
The developer and management team remains committed to doing everything possible to deliver a project that lives up to the expectations it raises.
With a hotel group of exceptional experience, professionalism, and expertise, we look forward to 2022 and 2023 with great confidence, particularly on the great potential of The Pavilions El Nido, Palawan Island.
The El Nido Beach Investment Report 2023
Learn more about market forecasts & exciting opportunities to enjoy invaluable financial benefits with special privileges in Southeast Asia's fastest growing tourism industry.