X Close
Our Projects
Blissfully situated on a lush clifftop promontory in an exquisite island destination, our portfolio of ultra-luxury residencies is open for investment opportunities for a very limited time. These properties are conceptualized by a celebrated design studio and constructed in harmony with nature.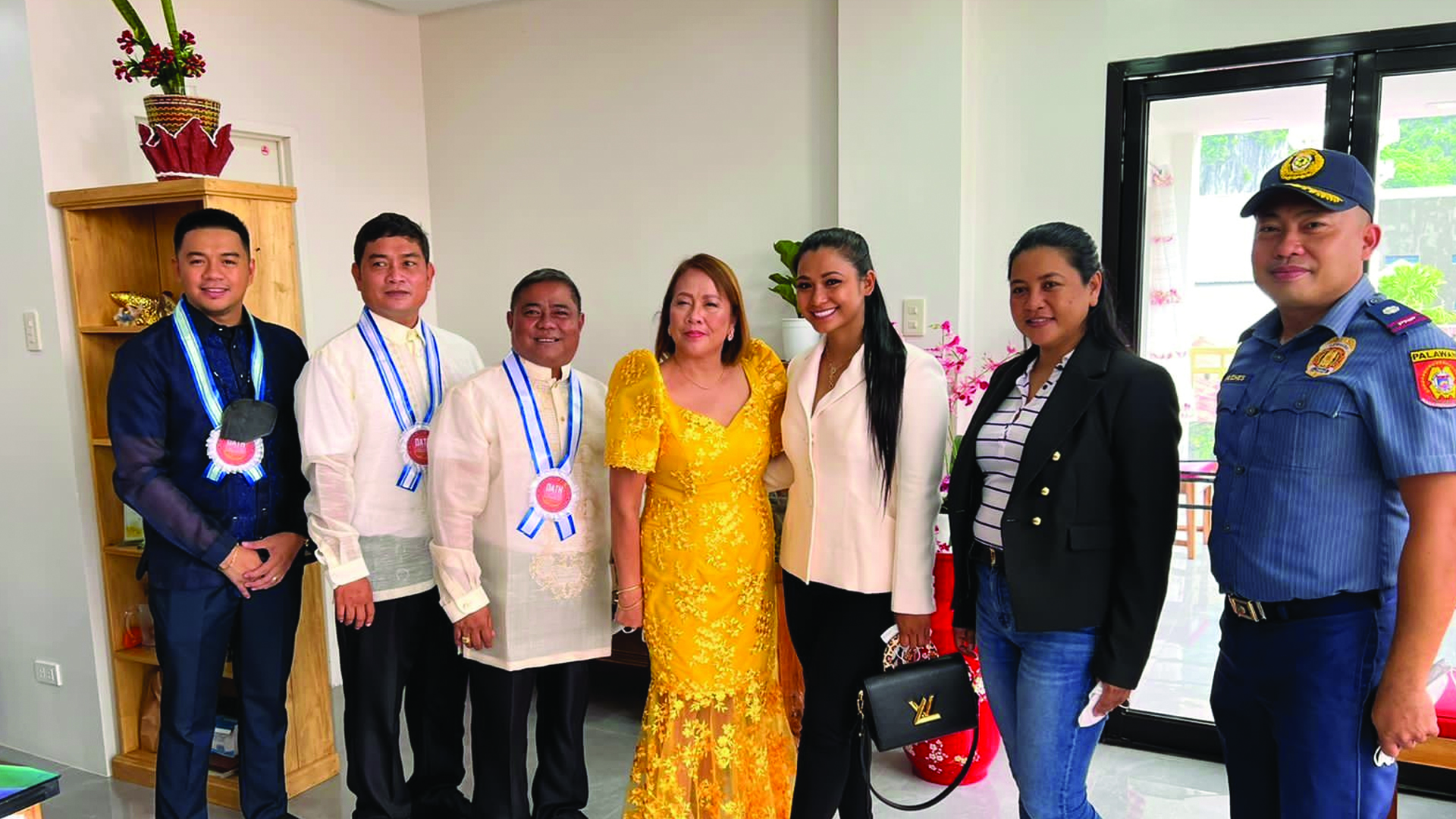 (L-R) El Nido's newly appointed local goverment officials, El Nido Mayor Edna Gacot Lim (in yellow), El Nido Beach Resorts, Inc. President Gemmalyn Crosby, PMAJ Analyn Palma and PMAJ Rex Vilches.
August 18, 2022A Chat With El Nido's Lady of the House
The Pavilions El Nido (TPEN) team was privileged to get the rare chance to sit down and interview recently re-electionist
Mayor Edna Gacot – Lim at the Mayor's Office of the El Nido Municipal Hall.
TPEN Team: Congratulations, Mayor Edna. How do you feel that your constituents in El Nido continue to trust you and this was shown through the votes they cast in your favor during the recent elections?
Mayor Edna Gacot-Lim: I feel happy and overjoyed of the trust and confidence of the community and of all people here in El Nido. I see that they're in full support of my mayorship—of my leadership here because they brought me back in.
TPEN Team: Absolutely. With your leadership, from a fourth- class municipality, it is now first class. Can you tell us how this came about?
Mayor Edna Gacot-Lim: I started my political career since 1981. I ran as a councilor and I won for two terms, then I ran as a municipal mayor in 1998. Back then, the municipality of El Nido was only a fourth-class municipality. After nine years, El Nido has become a first-class municipality.
TPEN Team: Mayor Edna, we are excited for what's up ahead. What are your top three priority projects for this term?
Mayor Edna Gacot-Lim: First, I will implement the infrastructure for a farm to market road and bypass road connecting to the other barangays. This is so that El Nido town will not have traffic and that there can be a good flow of electricity with this, better infrastructure. Second is tourism and promotion of the local culture. I would like to promote not only island hopping in the Poblacion area, but expand tourism in every barangay. For example, the New Ibajay, there is a long river there. We will develop that one. I also want to showcase our local cultural heritage. The third one is the rural health center. We proposed to have a second floor for the rural health center and that has already been funded. My priorities are what the tourists need. Tourism is on its way to getting back to normal. We need to train our people to level up the type of enjoyment that we offer for their satisfaction.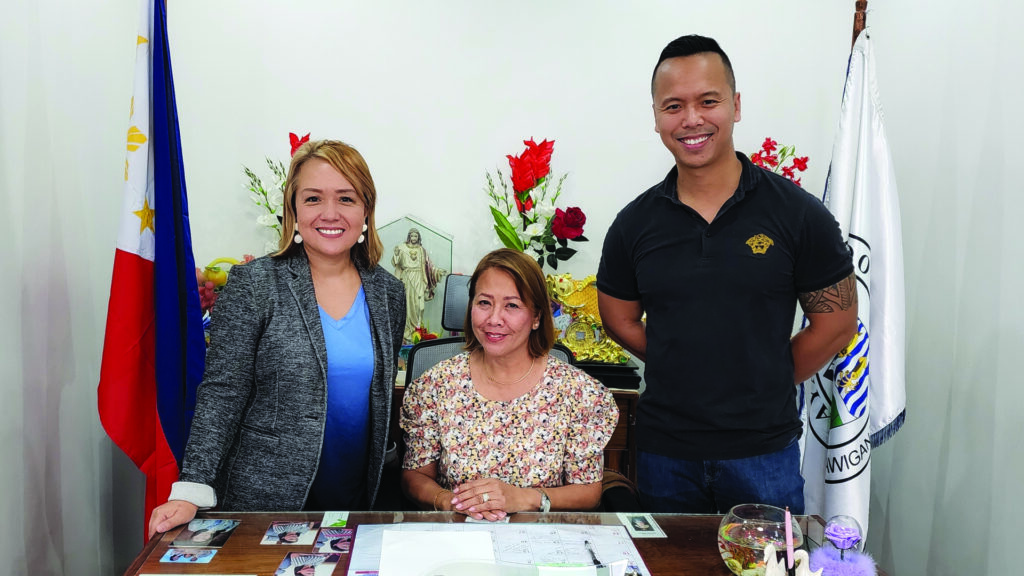 Photo of Chief Communications Officer Kathy Solis, Mayor Edna Gacot-Lim and VP for Resort Development Ken Lizardo.
TPEN Team: What is your message to the business owners in El Nido who are big contributors to tourism that further pushes the municipality's economic growth and development?
Mayor Edna Gacot-Lim: I want to let them know that their El Nido local government is one that is investor-friendly. I want to be able to help them and not make it difficult for them to conduct their businesses here. We won't be where we are now if not for our investors. Businesses create jobs. We welcome them here and we will make it easy for them to get their necessary permits so they can operate.
TPEN Team: Sounds good, Mayor. Lastly, just for fun. We want to know why tourists should choose El Nido over Boracay in their next vacation.
Mayor Edna: (Laughs then proudly answers). Our cliffs are magnificient. Nothing compares to them. We have different types of tours here to showcase the beauty of El Nido. We also have so many beautiful dive sites here. We also take pride in our peace and order here. Plus, the quality of our tourist services.

The TPEN Team congratulates and salutes you, Mayor Edna Gacot-Lim for your resilience and passion to push El Nido's economic growth further by welcoming more investors and levelling up travelers' experience in this island paradise.
The El Nido Beach Investment Report 2023
Learn more about market forecasts & exciting opportunities to enjoy invaluable financial benefits with special privileges in Southeast Asia's fastest growing tourism industry.