X Close
Our Projects
Blissfully situated on a lush clifftop promontory in an exquisite island destination, our portfolio of ultra-luxury residencies is open for investment opportunities for a very limited time. These properties are conceptualized by a celebrated design studio and constructed in harmony with nature.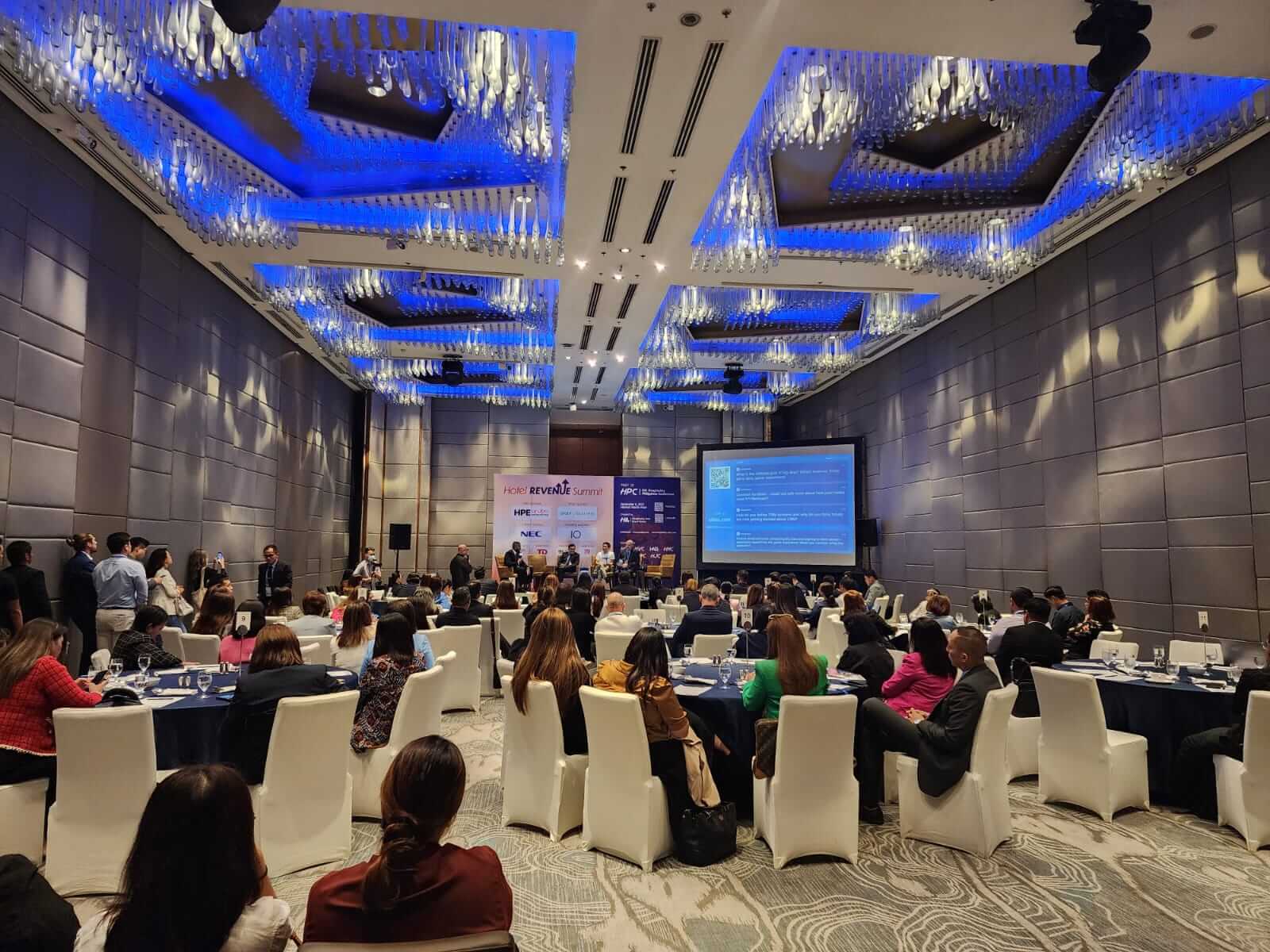 September 14, 2023El Nido Beach Shines at 6th Hospitality Philippines Conference
The recent 6th Hospitality Philippines Conference (HPC), part of the esteemed Hospitality Asia Event Series, was a landmark event that brought together the who's who of the tourism and lodging industry. The event, known for its unique approach to delegate selection and program planning, focuses on providing actionable market insights to drive corporate strategy and growth. Unlike traditional CEO-centric conferences, Hospitality Asia invites a diverse range of professionals, including vice presidents and division managers who are directly involved in contract negotiations and daily operations. This year's event was no exception, featuring over 60 speakers from more than 10 countries, and attracting over 300 attendees.
The scope of the conference was broad yet incisive, covering a range of topics from investment strategies to operational challenges. With a delegate breakdown that included investors, developers, operators, consultants, architects, and innovators, the event served as an invaluable platform for networking and knowledge exchange. Among the panels and discussions, one that stood out was "ESG on the Go: Navigating Construction Challenges and Integrating Sustainability into Hospitality Design and Project Management." This panel was particularly relevant given the increasing emphasis on sustainable practices within the hospitality industry.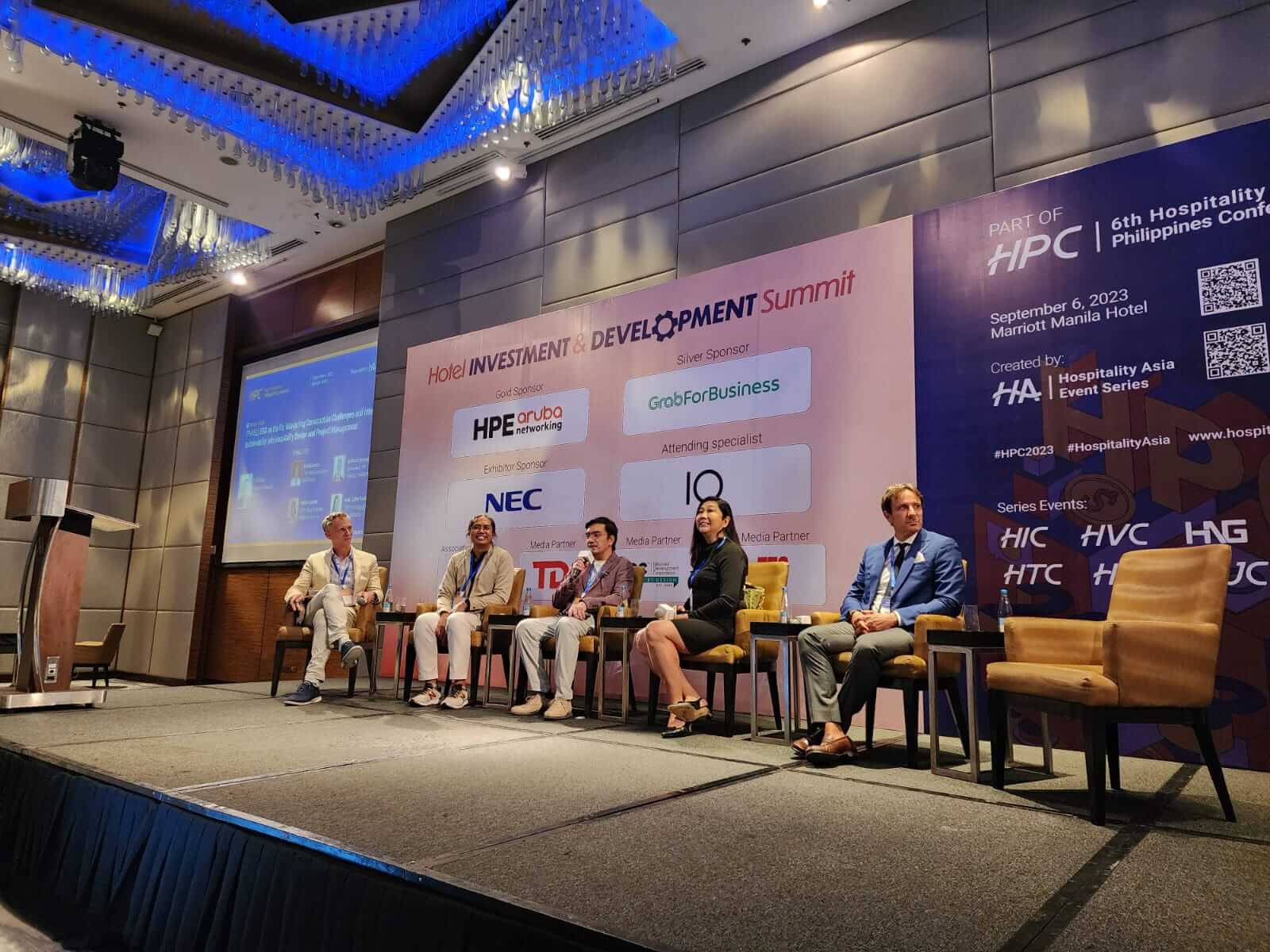 El Nido Beach was proudly represented at the event by our Principal Architect, David Cabigao. Mr. Cabigao was one of the panelists on the aforementioned panel, where he discussed the challenges and opportunities in integrating sustainable practices into hospitality. He provided an in-depth overview of how El Nido Beach is pioneering in this area, particularly with our Eco Town Outlet Village and our 5-Star Treehouse Villas under the brand The Pavilions Hotels & Residencies. His insights were well-received, sparking a lively Q&A session and generating significant interest among attendees.
Our administrative team was also present, led by our President, Ms. Gemmalyn Crosby. The team engaged in various discussions and Q&A panels, focusing on topics that are crucial for the future growth and sustainability in hospitality industry. The interest in our Eco Town Outlet Village and 5-Star Treehouse Villas was palpable, with several investors and developers expressing a keen desire to learn more about these groundbreaking projects. Ms. Crosby had the opportunity to share our vision and mission, emphasizing our commitment to sustainable tourism and community development.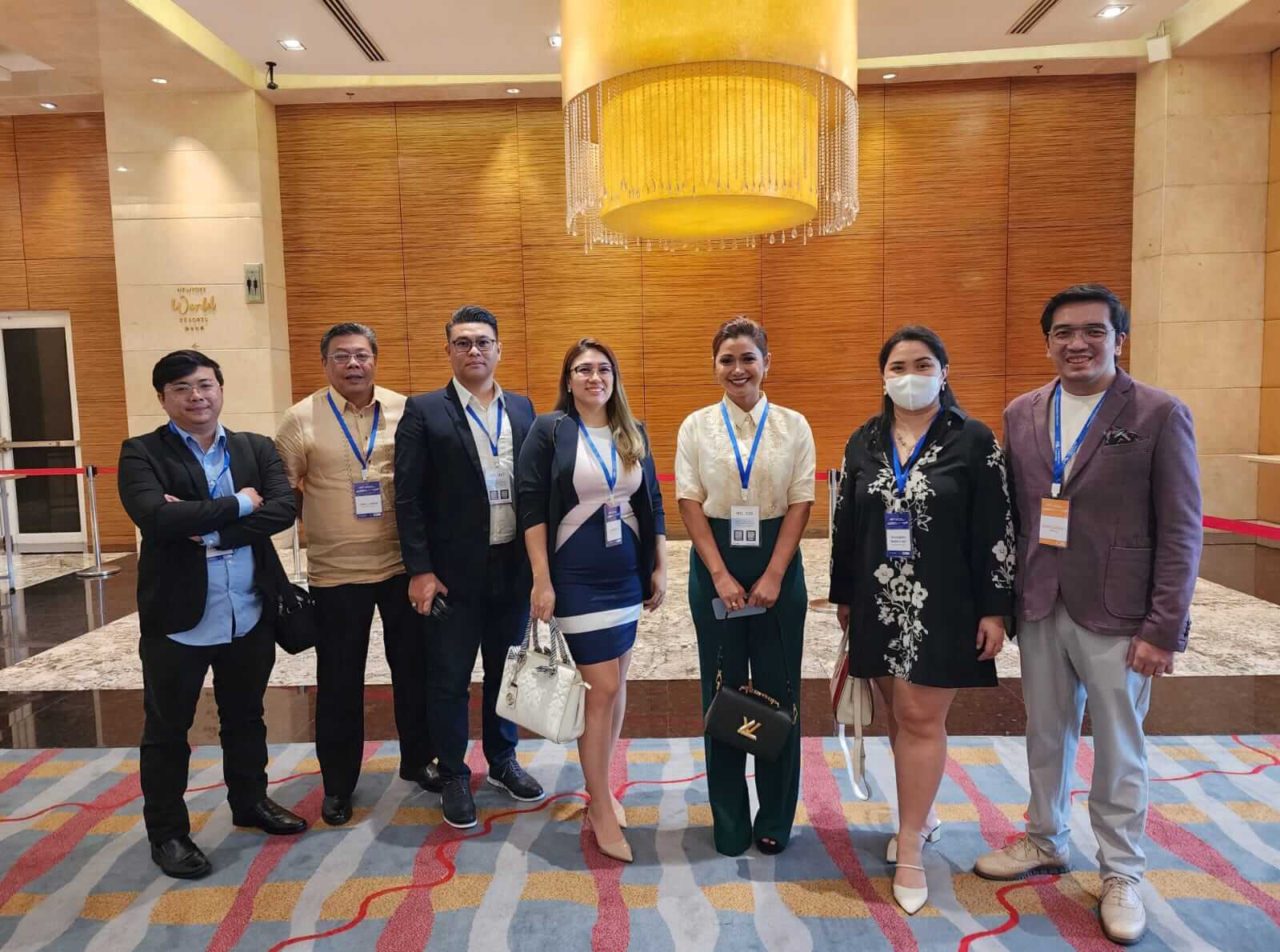 The event was not just about business and panels; it was a learning community that provided its members with more than just B2B conferences and shows. The Hospitality Asia Event Series also arranges small-scale seminars, webinars, and exchange programs, making it a holistic platform for growth and development in the hospitality sector.
As the event came to a close, attendees gathered for refreshments and networking. This was an excellent opportunity for our team to engage in one-on-one discussions with potential partners and collaborators. The conversations were rich and varied, ranging from investment opportunities to the nitty-gritty of sustainable construction practices. It was clear that El Nido Beach had made a significant impact, and we left the event with not just insights and knowledge, but also with promising leads and valuable connections.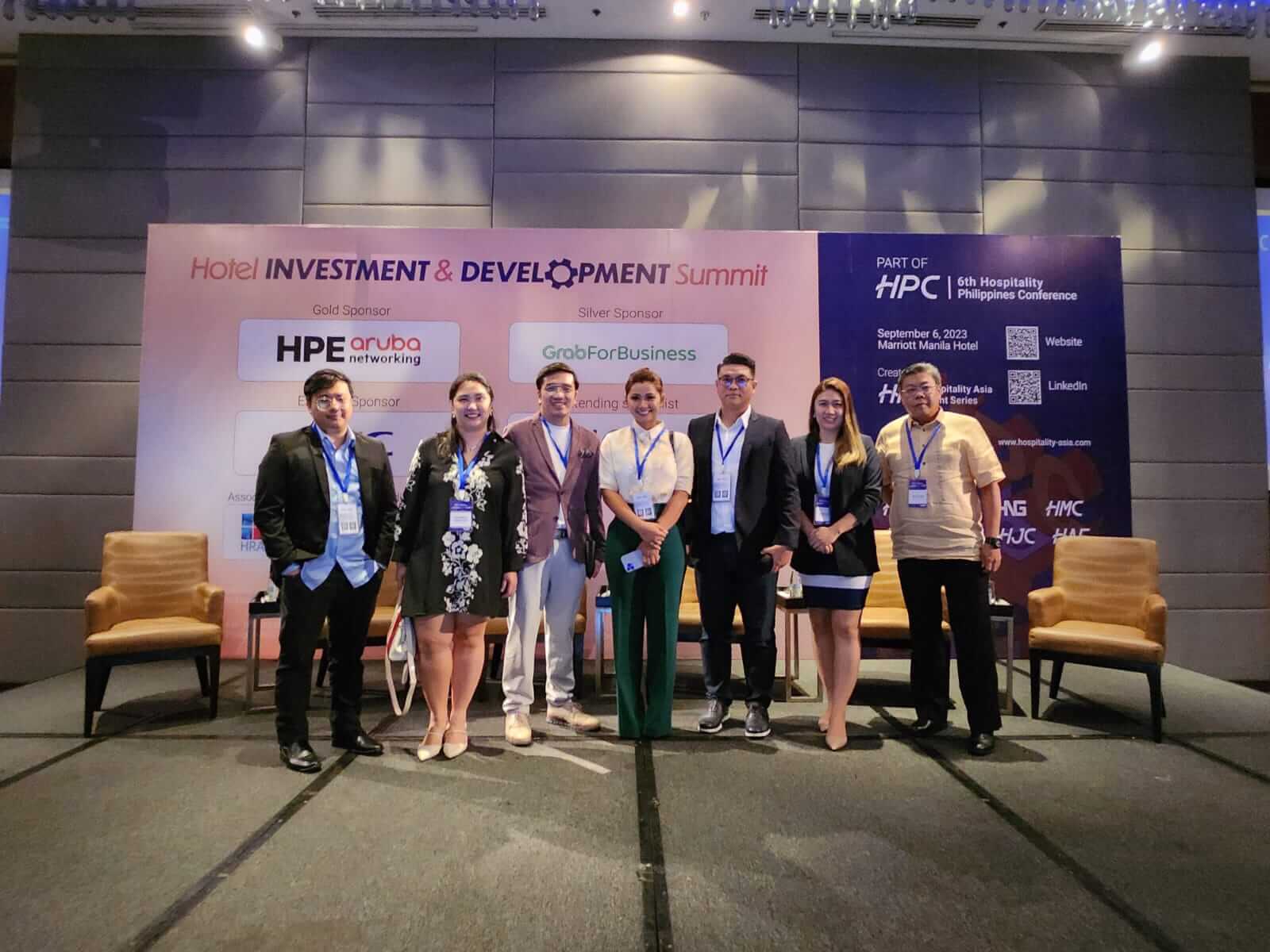 It is with great pride that we reflect on the overwhelming success of the 6th Hospitality Philippines Conference, it was a resounding success, both for the industry at large and for El Nido Beach in particular. It provided a unique platform to discuss the challenges and opportunities facing the hospitality industry, with a special focus on sustainability and innovation. We are grateful for the opportunity to have been a part of such an influential event and look forward to leveraging the insights and connections gained to propel El Nido Beach to new heights.
The El Nido Beach Investment Report 2023
Learn more about market forecasts & exciting opportunities to enjoy invaluable financial benefits with special privileges in Southeast Asia's fastest growing tourism industry.