X Close
Our Projects
Blissfully situated on a lush clifftop promontory in an exquisite island destination, our portfolio of ultra-luxury residencies is open for investment opportunities for a very limited time. These properties are conceptualized by a celebrated design studio and constructed in harmony with nature.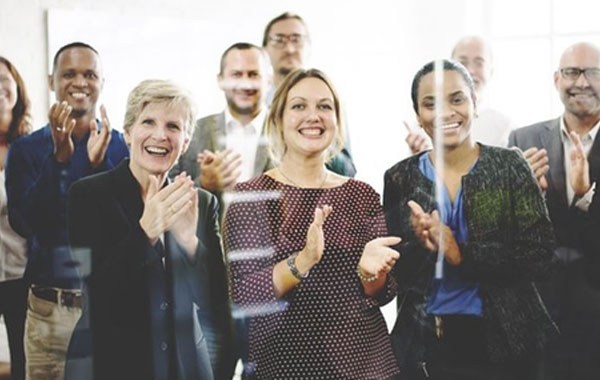 June 15, 2019New Hospitality Advisor With 30 Years Experience
El Nido Beach Spa & Resort announced today the appointment of an experienced resort veteran to the Management team. Michael Kosmas will serve as independent hospitality advisor, and have been appointed by the Board's Committee respectively.
Michael Kosmas, MBA
Hospitality Development Adviser
Michael Kosmas' career spans over three decades as a senior executive in hospitality and commercial real estate, managing annual sales revenues between $100M USD and $300M USD in companies generating up to $800M+ annually. Michael drives marketing & advertising for luxury hotel brands, writes strategic plans, drafts budgets, and produces accurate revenue forecasting models. In addition to leading sales events, he oversees global MARCOM teams, social media, digital marketing, public relations and foreign investor relations in Canada, North America the Caribbean, UAE, China, Hong Kong, Thailand, Vietnam and the Philippines.
In SE Asia, Michael served as SVP Marketing for Bangkok based Anantara Vacation Club, then led Banyan Tree Resorts consulting for the closure of a legacy holiday club and re-branding and reopening of a new 4 star vacation club. In the US and the Caribbean, Michael served in senior roles for Starwood Vacation Ownership, Marriott Vacation Club, Bates Worldwide Advertising, and his family's resort development company, KGI Resorts. KGI was comprised of a timeshare resort portfolio spanning Maryland, New Orleans, Orlando, New Smyrna Beach, Key West and the Caribbean (St. Thomas USVI and St. Marten DWI) Michael managed the consultants and the business plan for the successful launch of a 720-passenger cruise ship sailing to Key West and Grand Bahamas out of its home base in Port Canaveral, Florida.
Michael's introduction to China was via Beijing and began by courting hotel and commercial property investors for stalled U.S. projects during the GFC, seeking international finance and investment through the EB-5 program. The Sino-American Trade Investment Assn invited Michael to speak at the Opening Ceremonies in the Great Hall of the People in Tiananmen Square, to discuss partnerships in bi- lateral trade and investment between Chinese and US companies. Building on this experience Michael later joined Anantara and opened offices in Shanghai, Bangkok, Singapore and Hong Kong with hundreds of employees indirectly reporting to him through 12 direct reports.
His friends and colleagues include alliances at most major banks in China and SEA, the China Investment Promotions Agency, Bank of China, China Merchant Bank, Citibank Shanghai, China Union Pay, OCBC Singapore, DBS Bank Hong Kong, American Express Centurion Card Services Singapore and Citibank Thailand.
Currently Michael is exploring new markets and implementing sales initiatives in Indonesia, Malaysia, Vietnam, China, Hong Kong, Singapore,  Thailand  and the Philippines, while partnering with financial institutions to promote freehold commercial hotel real estate investments.
Mr. Kosmas served as a Florida Delegate to the White House Conference on Travel and Tourism, a Member of the Florida Board of Tourism, and Board Member for the United Way and Atlantic Center of the Arts. Michael is an MBA Graduate of Embry Riddle Aeronautical University (2000) and attended Florida State University (1985-1989) for undergraduate programs in Business and Psychology.
"We're excited to welcome Michael to our company," said Gemmalyn Crosby, President. "He brings incredible valuable and a length of vast experience to our El Nido Beach Resort & Spa luxury development project.
About El Nido Beach Spa & Resort
Headquartered in Alabang, Metro Manila, El Nido Beach Spa & Resort is the Philippines only 5-star all-inclusive resort situated in El Nido, Palawan. El Nido has been ranked as one of the best island destinations in the world and boasts some of the best beaches in the Philippines. The management team have over 80 years' experience in hospitality investments for hotel and resorts and have a rich understanding of mixed-use developments and understand how to maximize potential for all stakeholders.
Our distinctive expertise has positioned the company as a leader in its asset class with a track record of more than 30 hotel properties with foreign investor relations in Spain, Canary Islands, Nigeria, Ghana, Malaysia, Dubai, Indonesia, Thailand, Philippines and UK. The El Nido Beach Spa & Resort comprises of 72 Luxury Villas, each with their own private pool & 10 over-water bungalows with glass floors. Each Villa has a 180° degree uninterrupted panoramic ocean views, and has the highest quality specifications.
The El Nido Beach Investment Report 2023
Learn more about market forecasts & exciting opportunities to enjoy invaluable financial benefits with special privileges in Southeast Asia's fastest growing tourism industry.