X Close
Our Projects
Blissfully situated on a lush clifftop promontory in an exquisite island destination, our portfolio of ultra-luxury residencies is open for investment opportunities for a very limited time. These properties are conceptualized by a celebrated design studio and constructed in harmony with nature.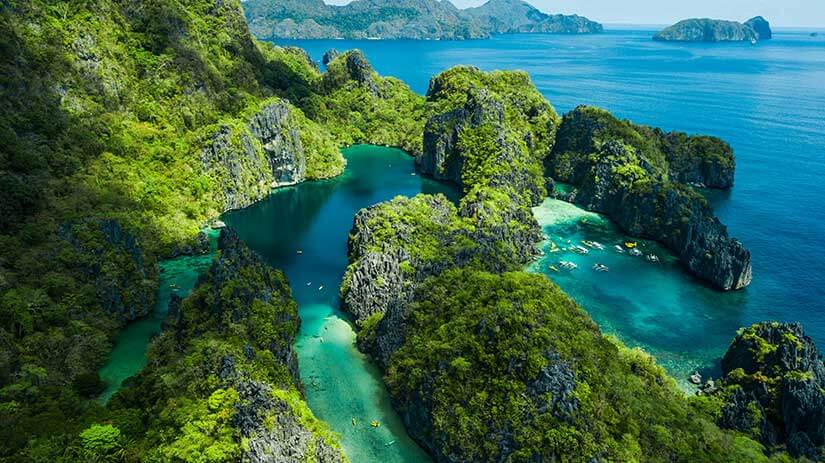 April 10, 2023Resort Property Investments in the Philippines: A Promising Venture in a Fast-Growing Economy
Philippines is emerging as a global hotspot for tourism and economic growth, making it a prime location for hospitality investments. With the fastest expanding economy in the Asia-Pacific region, the country offers numerous opportunities for investors looking to capitalize on the booming tourism sector. Luxury resorts, in particular, have proven resilient to economic downfalls, ensuring a stable investment even during challenging times. El Nido Beach's The Pavilions Treehouses El Nido project is a prime example of a luxury 5-star resort investment that promises investors not only a robust return on investment but also the added perk of enjoying up to 30 free holiday stays in the tropical paradise.
Philippines has experienced unprecedented growth in recent years, both in terms of its economy and its tourism industry. As a stable and expanding Asia-Pacific economy, the country is attracting investors from all over the world, who are looking for lucrative and long-term investment opportunities. Resort investments, especially in the luxury sector, have shown great potential in this thriving market. This article will provide an overview of the key factors contributing to the attractiveness of resort investments in the Philippines and focus on the El Nido Beach's The Pavilions Treehouses El Nido project as a prime example.
Philippines: A Fast-Growing Tourism Industry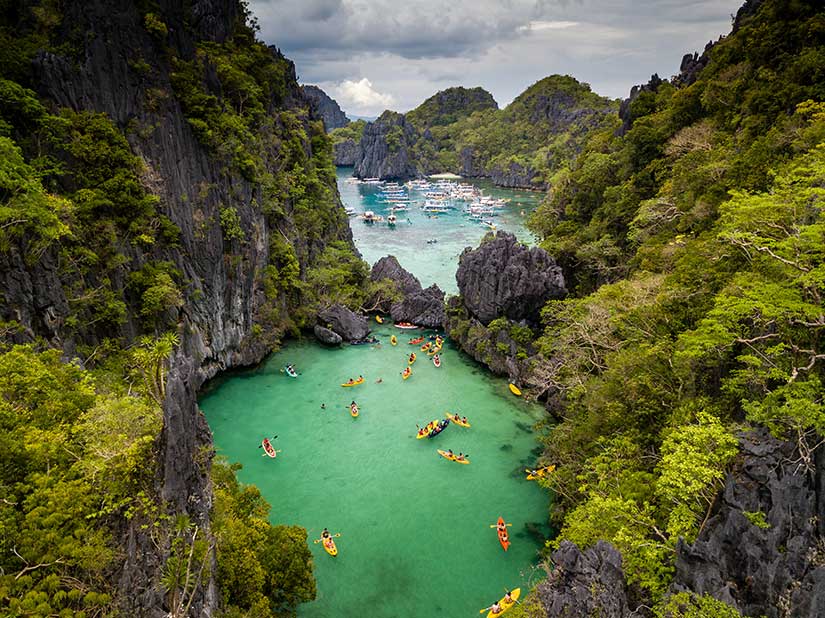 The Philippine tourism industry has experienced exponential growth in recent years, attracting millions of visitors annually. El Nido, in particular, has witnessed a significant increase in international tourist arrivals, breaking records and becoming a top destination for travelers worldwide. This growth can be attributed to several factors, including:
Rich natural resources: Philippines boasts over 7,000 islands, offering a diverse range of landscapes and environments. El Nido is home to pristine beaches, towering limestone cliffs, and vibrant marine life. These stunning natural features attract tourists seeking relaxation, adventure, and exploration. El Nido is renowned for its crystal-clear waters and diverse marine ecosystem, making it a popular spot for snorkeling and diving enthusiasts.
Cultural attractions: The country's unique blend of indigenous, Spanish, and American influences has resulted in a rich cultural tapestry that appeals to tourists interested in history, art, and architecture. From local festivals showcasing the vibrant Filipino culture to historic sites reflecting the nation's colonial past, the Philippines offers a myriad of experiences for culturally curious visitors. In El Nido, tourists can explore the local culture through community-based tourism initiatives, which provide opportunities to engage with residents and learn about traditional crafts and customs.
Strong government support: The Philippine government has prioritized tourism as a key economic driver, investing heavily in infrastructure, marketing campaigns, and tourism-related projects to attract visitors and create a sustainable industry. In El Nido, this support has translated into improved accessibility and local infrastructure, further boosting the destination's appeal to international tourists. Government has also implemented policies to ensure sustainable tourism practices in El Nido, preserving the area's natural beauty and protecting its environment for future generations.
The record-breaking influx of international tourists visiting El Nido serves as a testament to the area's growing popularity and underscores the potential for resort investment in this idyllic destination.
Philippines: The Fastest Expanding Asia-Pacific Economy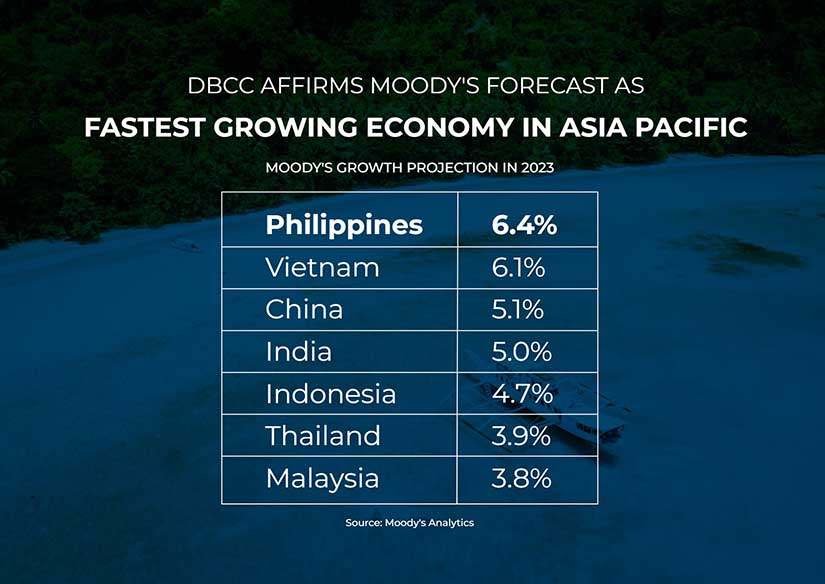 Philippines' robust economic growth has made it the fastest expanding economy in the Asia-Pacific region. This growth has been fueled by a combination of factors, such as:
A growing middle class with increased purchasing power: Philippines' expanding middle class has led to increased domestic consumption and demand for high-quality goods and services, including luxury travel accommodations. This growing consumer base provides a stable market for resort investments, ensuring strong returns even during periods of global economic uncertainty.
Strong remittances from overseas Filipino workers: Philippines receives substantial remittances from its overseas workforce, which contributes significantly to the country's economic growth. These remittances help boost domestic consumption, including demand for luxury travel experiences, further bolstering the market for resort investments.
Infrastructure development projects under the government's "Build, Build, Build" program: The government has launched a massive infrastructure development initiative aimed at improving transportation, connectivity, and public facilities throughout the country. These projects have not only increased the attractiveness of the Philippines as a tourist destination but also facilitated the growth of the resort industry by improving access to remote and previously hard-to-reach areas like El Nido.
Business process outsourcing (BPO) and manufacturing sectors: The growth of the BPO and manufacturing sectors in the Philippines has attracted significant foreign investment, leading to increased demand for luxury accommodations and resorts catering to business & leisure travelers, adventure travelers and expatriates.
This economic growth has led to increased demand for luxury resorts and accommodations, making resort investment an appealing prospect for investors.
Luxury Resorts: Resilient to Economic Downfalls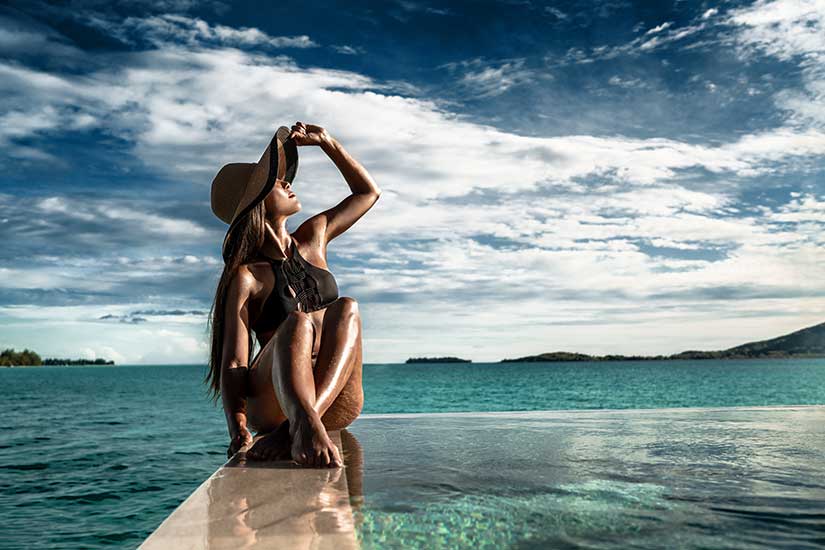 Luxury resorts have historically proven to be resilient to economic downturns, maintaining their appeal and profitability even during challenging times. Key factors contributing to this resilience include:
A high-income clientele who are less affected by economic fluctuations: Luxury resorts cater to an affluent clientele who are less likely to be impacted by economic downturns, ensuring a consistent demand for premium accommodations and services even during difficult economic periods.
A focus on providing unique and memorable experiences that keep guests returning: Luxury resorts are known for offering exceptional services, amenities, and experiences that set them apart from other accommodation options. By continually evolving and innovating to meet the needs and desires of their clientele, luxury resorts can maintain their appeal and keep guests returning, even in the face of economic challenges.
The ability to adapt and innovate, offering new services and amenities to remain competitive: Luxury resorts that are proactive in anticipating and responding to changes in the market are better positioned to withstand economic downturns. By constantly updating their offerings and introducing new services and amenities, they can stay ahead of the competition and maintain their attractiveness to potential guests.
El Nido Beach's The Pavilions Treehouses El Nido: A Prime Resort Property Investment Opportunity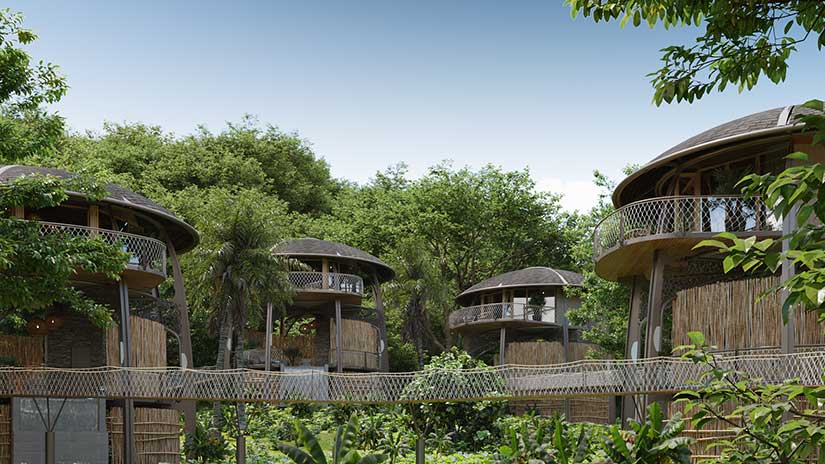 El Nido Beach's The Pavilions Treehouses El Nido project offers investors a unique and profitable investment opportunity. By investing in this eco-conscious luxury retreat, investors can benefit from:
Enjoying up to 30 free holiday stays at the stunning El Nido Beach: Investors in the The Pavilions Treehouses El Nido project can take advantage of this exclusive perk, allowing them to personally experience the breathtaking beauty of El Nido while enjoying world-class accommodations and services.
Experiencing a robust return on investment that outperforms other investment opportunities in the market: The combination of the Philippines' booming tourism industry, expanding economy, and the resilience of luxury resorts ensures that investments in projects like the The Pavilions Treehouses El Nido have strong potential for high returns on investment.
Supporting a sustainable development project that aligns with growing consumer preferences for environmentally responsible tourism: The The Pavilions Treehouses El Nido project is designed with eco-friendly principles and practices in mind, demonstrating a commitment to protecting El Nido's environment and natural resources. This focus on sustainability is increasingly important to discerning travelers and can help attract eco-conscious guests, further enhancing the project's appeal and profitability.
Resort investment in the Philippines, particularly in luxury properties like El Nido Beach's The Pavilions Treehouses El Nido, presents a promising and lucrative opportunity for investors. The country's rapidly growing tourism industry and expanding economy make it an ideal location for long-term investments in the hospitality sector. Moreover, luxury resorts have demonstrated resilience to economic downturns, providing investors with a stable and reliable investment option.
In conclusion, the combination of a fast-growing tourism industry, a thriving economy, and the proven resilience of luxury resorts makes resort investment in the Philippines a highly appealing and time-sensitive prospect. El Nido Beach's The Pavilions Treehouses El Nido project, in particular, offers investors an exceptional opportunity to benefit from this flourishing market while also supporting sustainable tourism practices and enjoying the breathtaking beauty of the Philippines.
Don't miss out on this exclusive opportunity to invest in El Nido Beach's The Pavilions Treehouses El Nido project, offering a unique blend of luxury and sustainability in a prime location. Schedule a free, no-obligation call with one of our highly experienced investment advisors today to learn more about this lucrative investment offering and how you can benefit from it. With the Philippines' booming tourism industry and robust economy, now is the time to seize this promising venture and secure a stable investment for the future. Schedule Your Free Qualification Call
The El Nido Beach Investment Report 2023
Learn more about market forecasts & exciting opportunities to enjoy invaluable financial benefits with special privileges in Southeast Asia's fastest growing tourism industry.