X Close
Our Projects
Blissfully situated on a lush clifftop promontory in an exquisite island destination, our portfolio of ultra-luxury residencies is open for investment opportunities for a very limited time. These properties are conceptualized by a celebrated design studio and constructed in harmony with nature.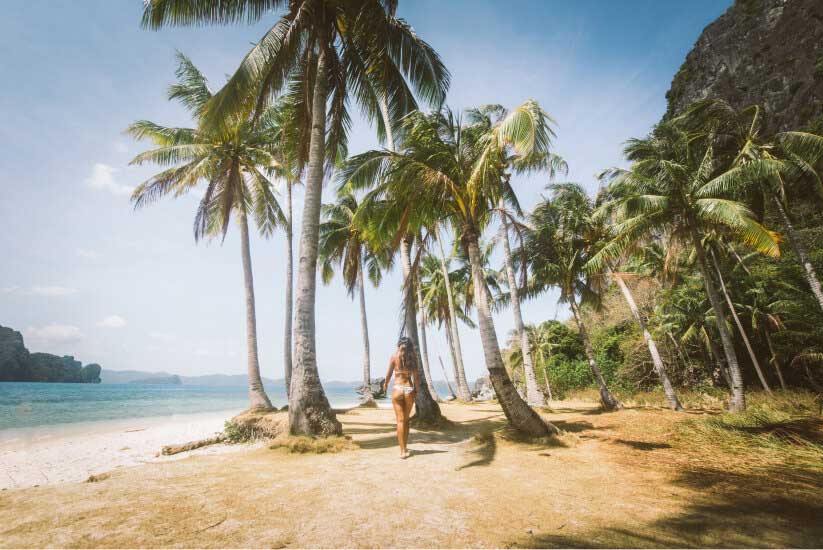 Location April 7, 2023Vanessa Hudgens Embraces Her Filipina Roots with a Trip to El Nido, Palawan
Vanessa Hudgens is making a splash in the Philippines on her first visit to the country, exploring the stunning landscapes of El Nido, Palawan, and immersing herself in her mother's homeland. The actress and singer has been sharing her experiences with her millions of social media followers, giving them a glimpse of the tropical paradise that she and her family are enjoying.
Hudgens, her sister Stella, and their Filipina mother Gina recently took a break from filming a travel documentary to enjoy the crystal-clear waters of El Nido. The star posted a photo on Instagram, captioning it with "Paradise" and adding the hashtag #philippinesforever. The picture, taken at a luxury island resort where they are currently staying, showcases the breathtaking beauty of the Philippines.
Fans and netizens alike couldn't help but comment on the natural splendor of Hudgens' mother's home country. The post quickly caught the attention of her social media followers, racking up thousands of likes and comments.
The travel documentary will not only feature the picturesque scenes of Palawan but also include some shots from Manila. The project, produced and directed by Paul Soriano, holds special significance for Hudgens, who has been open about her desire to tell her Filipina mother's immigrant story on the big screen.
During her visit, Hudgens also paid a courtesy call to Philippine President Ferdinand Marcos, Jr. in Malacañang, where she was appointed the country's "Global Tourism Ambassador." Speaking with local media, Hudgens describes the Philippines as a lot of everything – paradise, metropolitan, the kindness of the people, and their unmatched hospitality. She is strictly following a pescetarian diet but couldn't resist trying Chicken Adobo, a popular Filipino dish, which she found worth breaking her diet for.
"Everything's like clicking into place. It's been so interesting because there are things about myself within my interests that I've always loved. I've never really known why and coming here, I've discovered that it's part of the culture that I've even known before consciously and how heritage runs through the blood," Hudgens added.
In a 2022 interview with Glamour UK, Hudgens shared her thoughts on the importance of representation in media, saying, "My mom is from the Philippines, and growing up, there weren't really that many women who looked like me and my mom and my family on screen. It's so important to share all the different stories because America is a massive melting pot, [just like the] world."
As Vanessa Hudgens continues to explore the Philippines and film her documentary, she's not only shining a light on her family's story but also showcasing the vibrant beauty and culture of the Philippines. Fans and admirers eagerly await the final product, excited to experience the journey through Hudgens' eyes and celebrate her Filipina roots.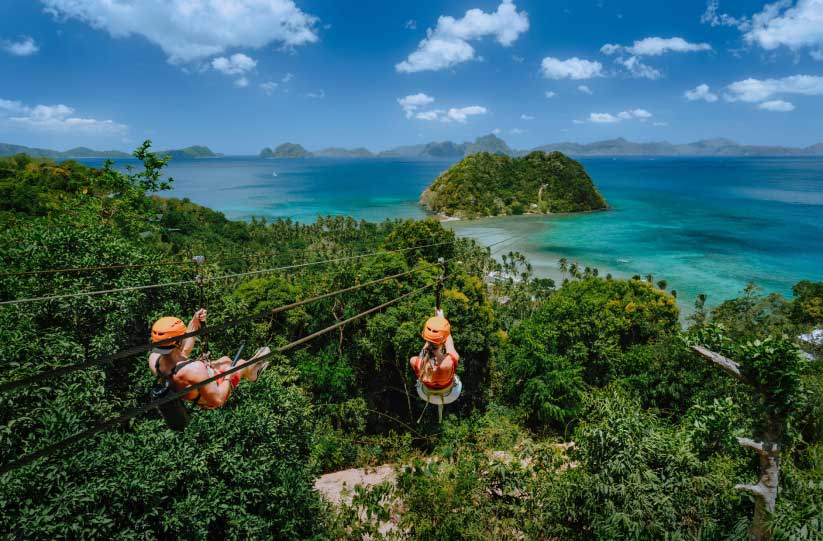 El Nido, Palawan, has always experienced an influx of tourists from around the globe, thanks to its increasing popularity and stunning natural beauty. It has been nominated as the world's 4th most beautiful beach, and frequently tops the best beach in the world rankings, further solidifying its position as a top travel destination. The Philippines has witnessed an all-time high in tourism, making it one of the fastest-growing tourism industries in the world. International film crews often visit El Nido, from popular survival series to The Bourne Legacy, it welcomes all.
El Nido's pristine beauty is further contributed & enhanced by the well positioned Explorar Treehouses project by El Nido Beach, an eco-conscious luxury retreat that offers investors a unique opportunity to enjoy the best of both worlds. By investing in this innovative project, investors can reap the benefits of up to 30 free holiday stays at El Nido while enjoying an impressive return on investment that outperforms other opportunities in Southeast Asia in 2023 and beyond.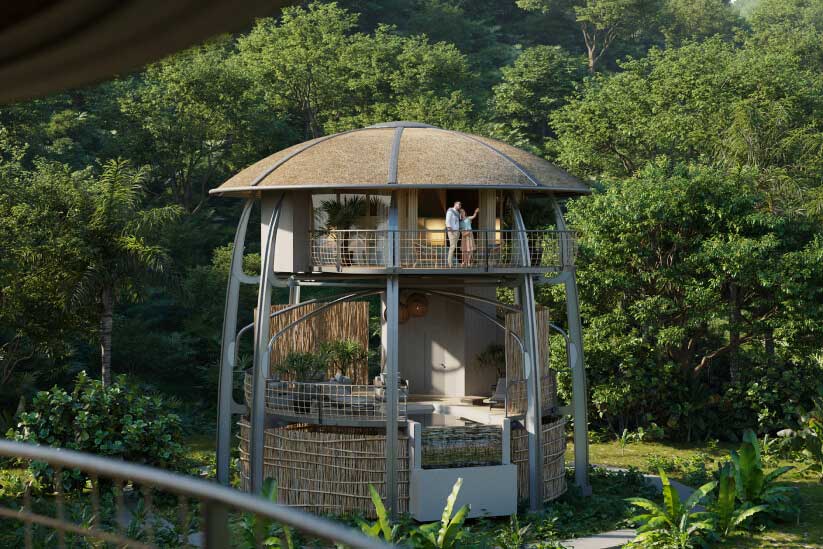 The Explorar Treehouses project is not only a testament to sustainable development in the tourism industry but also an award-winning, rewarding venture for those looking to invest in a piece of paradise. Don't miss the chance to experience the enchanting allure of El Nido its pristine beaches and tropical weather while securing a financially sound and environmentally responsible investment for the future. Want to learn more about how you can part of this project? Book a free no-obligation consultation call here.
Get StartedBook a Consultation
Private ConsultationBook a personalized private consultation with one of our experts

View Our ProjectsTake a look at our portfolio of premium hotel investment options

High-Yield InvestmentSelect one of our hotel investment offerings to start with

Enjoy Perks and PrivilegesGain access to our exclusive investor community privilege and holiday benefits
SCHEDULE A CALL
The El Nido Beach Investment Report 2023
Learn more about market forecasts & exciting opportunities to enjoy invaluable financial benefits with special privileges in Southeast Asia's fastest growing tourism industry.