X Close
Our Projects
Blissfully situated on a lush clifftop promontory in an exquisite island destination, our portfolio of ultra-luxury residencies is open for investment opportunities for a very limited time. These properties are conceptualized by a celebrated design studio and constructed in harmony with nature.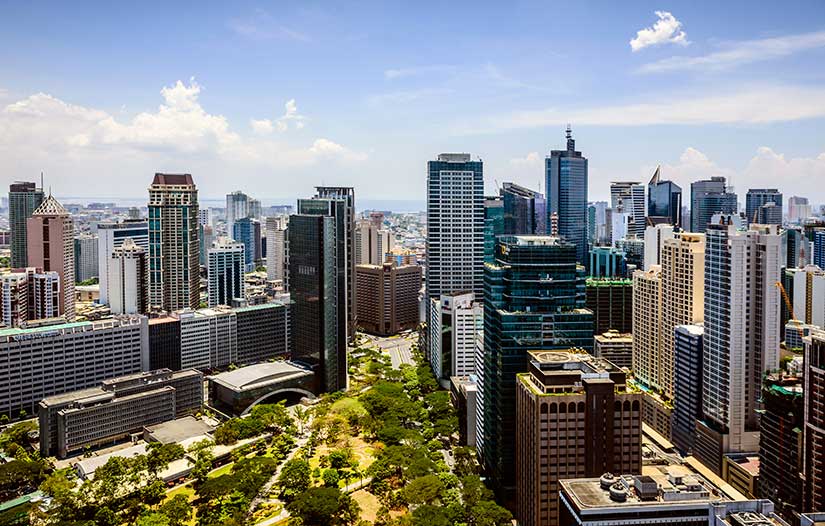 July 13, 2023The Top Reasons to Buy Property Overseas
The current investment climate is volatile. Recent GDP readings, while positive, reveal a lackluster performance by the western economies. Inflation is high, and the financial markets remain unpredictable. Recession is on everyone's minds, and experts are predicting downturns.
In times like this, people look to hard assets like real estate to store and insulate value. Real estate is a dependable store of wealth—a tangible, physical asset rather than something notional, like cryptocurrencies or stocks.
Instead of buying into the local housing market, which, along with the housing markets of several other rich economies, is heading towards a price slump, investors should consider buying property overseas.
Overseas property is the cornerstone of any diversification strategy. It's a safety net against things like volatile markets, economies, and political situations, and it's an investment that can bring capital growth and cash flow across currencies. In a world where economic conditions are rapidly changing, investing in overseas property provides a level of security and stability that is hard to find elsewhere.
Investing in Foreign Property Costs Less Than Your Local Property
In many instances, property in foreign countries, especially in emerging markets, can be significantly cheaper than in your local market. This is particularly true for countries in Southeast Asia, Eastern Europe, and Latin America. For example, in countries like the Philippines, you can find luxury properties at a fraction of the cost compared to similar properties in Western countries.
This cost-effectiveness extends beyond the purchase price. Maintenance costs, property taxes, and living expenses are often much lower in these countries. This means that not only can you buy more property for your money, but the ongoing costs of owning and maintaining that property can also be significantly lower.
Overseas Property Can Provide Income
Investing in overseas property can provide a steady stream of income, especially if the property is rented out. For instance, properties in popular tourist destinations or major cities can be rented out to tourists or locals for a consistent income. This can be particularly lucrative for properties in areas with a high demand for short-term holiday rentals or long-term leases.
Some developments even offer management services, taking care of maintenance, bookings, and customer service. This means that as an owner, you don't have to worry about the day-to-day management of the property. This makes it a truly passive income source, allowing you to enjoy the financial benefits without the usual landlord hassles.
Overseas Property Brings Privacy and Tax Advantages
Investing in foreign property can also provide significant tax advantages. In some countries, foreign property owners are offered tax incentives or lower property taxes to encourage foreign investment. This can lead to significant savings and increase the overall return on your investment.
Additionally, owning property overseas can provide a level of privacy and security. The property can serve as a personal retreat, away from the prying eyes of the public. In times of political or economic uncertainty in your home country, an overseas property can also serve as a safe haven, providing you with a place to live if needed.
Overseas Property Brings Diversification and Risk Reduction
Investing in overseas property allows for portfolio diversification, spreading risk across different markets and reducing exposure to any single economy. This can be particularly beneficial during economic downturns, as the impact on the property market can vary greatly from one country to another.
For instance, while the property market in one country might be experiencing a downturn, the market in another country might be on an upswing. By having properties in different countries, you can offset losses in one market with gains in another, thereby reducing the overall risk to your investment portfolio.
Investing in Foreign Property Can Help Expand Your Business
For business owners, owning property overseas can provide a base for international expansion. It can serve as a physical presence in a new market, facilitating business operations and networking. Having a physical presence can also enhance the reputation of your business, as it shows that your business has a global footprint.
Moreover, if your business caters to international clients or customers, having an overseas property can provide them with a local point of contact, making it easier for them to do business with you. It can also serve as a location for hosting events or meetings with international clients or partners.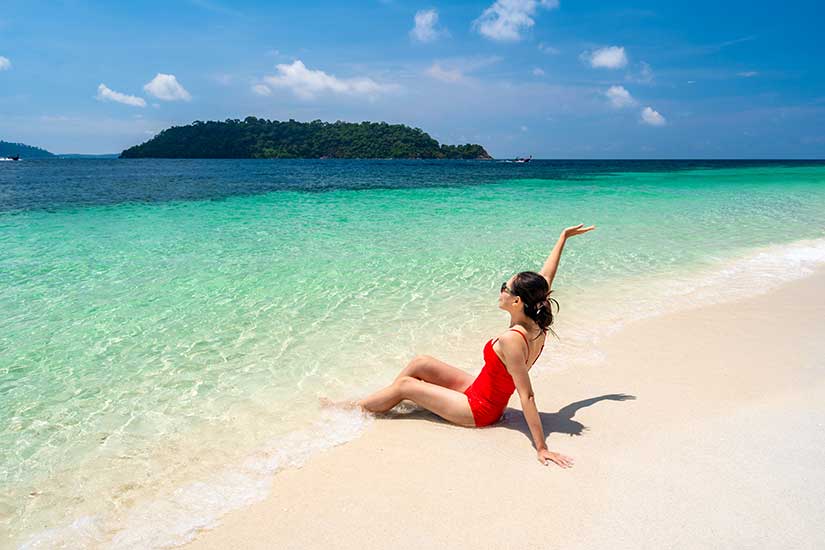 Overseas Property Allows for Low-Cost Vacations
Owning a property overseas can double as a vacation home, allowing for low-cost vacations. This can be particularly beneficial for properties in tourist hotspots. For instance, owning a luxury treehouse villa in a place like El Nido, Philippines, not only provides a lucrative investment opportunity but also free holidays in a world-class tourist destination.
This not only saves you money on accommodation costs but also gives you the freedom to enjoy vacations on your own terms. You can come and go as you please, without having to worry about booking accommodations or dealing with the inconveniences of staying in a hotel or resort.
Furthermore, investing in overseas property offers numerous benefits, from financial returns to lifestyle enhancements. It's an opportunity that savvy investors worldwide are seriously considering.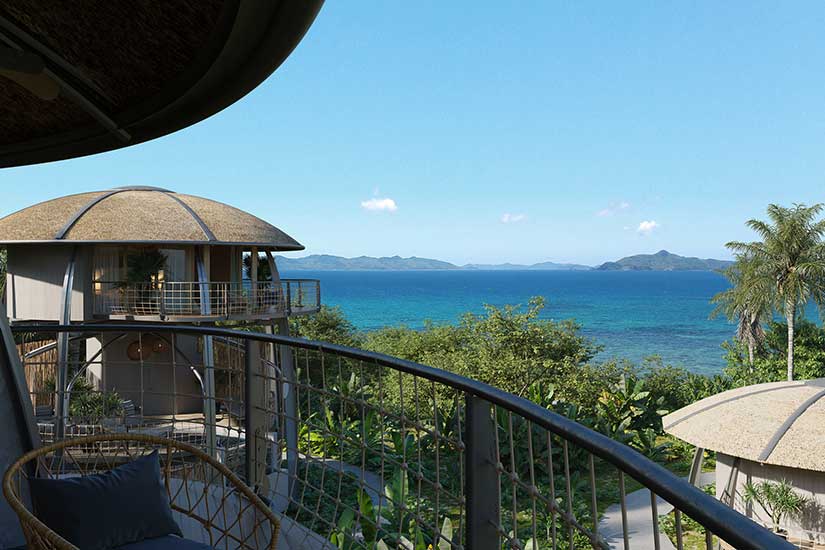 Where to Find Your Ideal Overseas Property Investment?
If you're looking for an ideal overseas property investment, consider the Philippines, the fastest expanding economy in Southeast Asia. The country is not only known for its robust economic growth but also for its booming tourism industry, which is the fastest-growing in the Asia Pacific region.
One of the most promising investment opportunities in the Philippines is in El Nido, Palawan, a location globally recognized as one of the best destinations in the world. It offers a full and rich experience of island life without compromising on comfort. With white sand beaches, pristine reefs, scenic mountains and hills, incredible wildlife, and unparalleled views, El Nido promises an experience yet unseen by the rest of the world.
The investment opportunity lies in the The Pavilions Treehouses El Nido, a luxurious eco-resort slated to open in 2025. The resort, managed by the renowned The Pavilions Treehouses Hotels & Resorts and project developed by Eureka Resorts, will feature 69 luxury treehouse villas with private plunge pools, surrounded by a 360-degree lush mountain terrain overlooking fascinating sea views. The resort will also feature a restaurant, and a guest area in what is called 'The Exchange', a social space for guests to connect which is unique to the The Pavilions Treehouses brand. It will also have a spa and wellness center utilizing only the best natural products.
Investing in The Pavilions Treehouses El Nido not only provides a unique and luxurious property but also offers a fixed passive income in USD, complimentary holiday stays in El Nido paradise, and an exit option at 5 years to maximize investment visibility. This investment solution allows investors to enjoy the same return benefit of 8% net with a lower entry ticket offered for a limited time.
Lastly, investing in foreign property, particularly in the Philippines, provides a unique opportunity for investors to diversify their portfolio, reduce risk, and potentially achieve significant returns. It's an opportunity to be part of a project that blends luxury, sustainability, and a commitment to social and environmental responsibility.
Want to know more about this development? Schedule a free 15 mins no-obligation meeting with one of our experienced and qualified investment advisors here.
The El Nido Beach Investment Report 2023
Learn more about market forecasts & exciting opportunities to enjoy invaluable financial benefits with special privileges in Southeast Asia's fastest growing tourism industry.