X Close
Our Projects
Blissfully situated on a lush clifftop promontory in an exquisite island destination, our portfolio of ultra-luxury residencies is open for investment opportunities for a very limited time. These properties are conceptualized by a celebrated design studio and constructed in harmony with nature.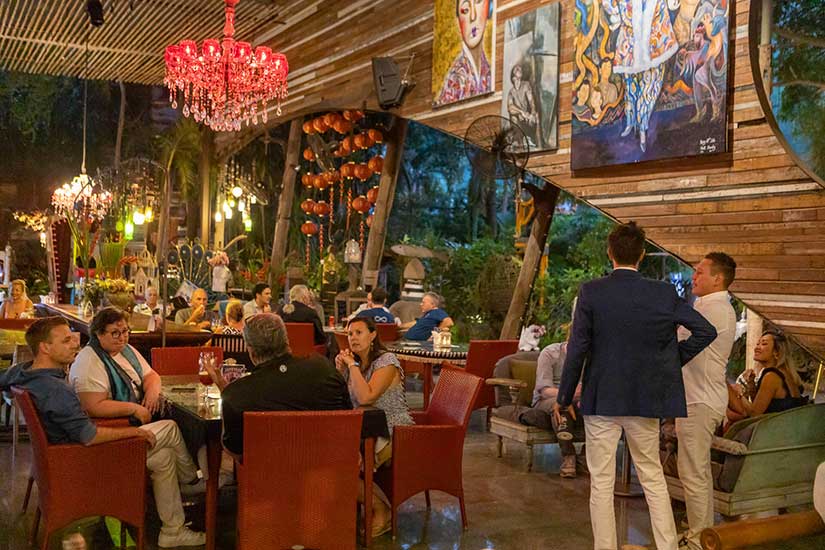 March 10, 2023When Art Meets Architecture – An Introduction to our Luxury Treehouses Project in El Nido, Palawan
As part of our on-going efforts to promote El Nido, the world's most sought-after island destination, we recently played host to an evening filled with happiness, art, and architecture.
Organized by El Nido Beach, the event brought together a group of talented professionals and affluent local residents to unveil one of the most innovative and luxurious eco 5-star resort development in world's top island destination.
The event was held at the Junkyard Theatre, a now locally famous venue in Phuket. Guests were welcomed with tasty finger food and drinks at The Grind Café before being ushered inside for an evening of inspirational speeches and insightful presentations.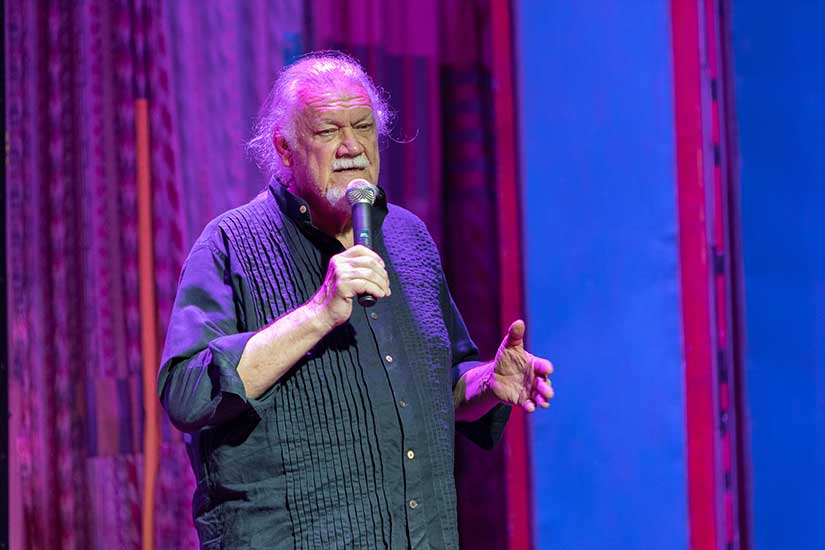 John Underwood, founder of the Underwood Factory, kicked off the event by sharing his life journey from starting as a mosaic artist in Brisbane, Australia, to becoming an internationally acclaimed sculptor. He introduced his revolutionary concept of steel-manufactured Treehouses – long-lasting, eco-friendly, and high-end accommodations that matched the latest trends in hospitality industry. These treehouses have become an increasingly popular accommodation among the modern-day adventure travelers.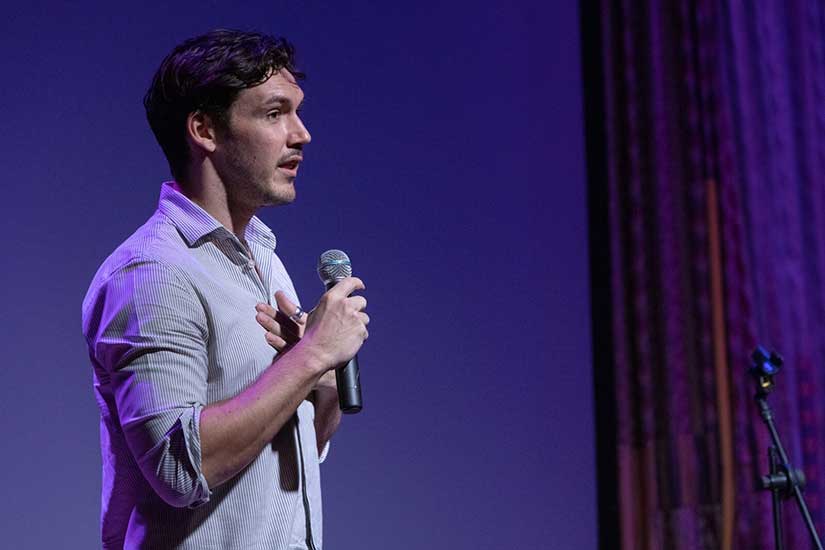 Zachary Underwood followed with a presentation of the latest designs for ultra-luxurious Bangkok rooftops and hotels, emphasizing the importance of passion, aesthetics, attention to to detail, and functionality in creating exceptional spaces.
Louis Cousin, representing El Nido Beach, concluded the presentation by introducing the highly anticipated The Pavilions Treehouses El Nido project. The project boasts sustainable architecture and El Nido Beach's commitment to green building. A premium collection of uniquely positioned 69 ultra-luxury treehouses, surrounded by 360 lush mountain terrain, overlooking pristine white sand unspoiled beaches. The attendees were thrilled to learn about the upcoming project and the opportunity it would bring to the investors looking to invest in sustainable hospitality development projects.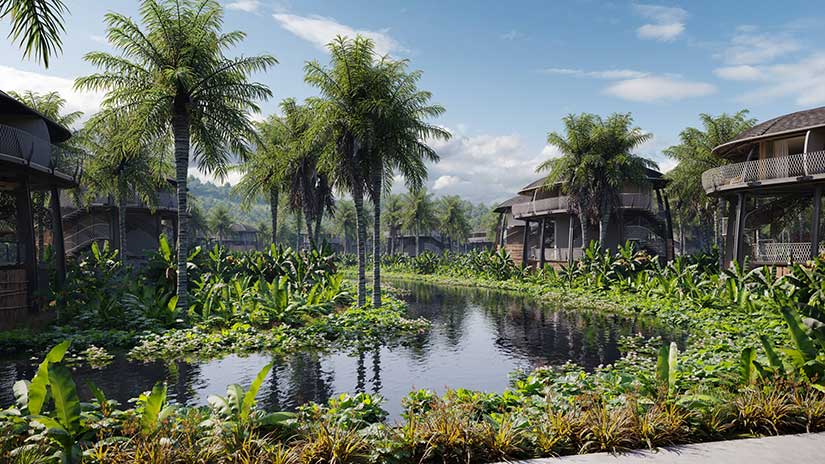 As planned, a raffle was held and the charming Thai lady who won the raffle prize, a special artwork representing two loving elephants, left the event feeling inspired and excited for what was to come.
The success of the event highlighted El Nido Beach's commitment to showcasing the latest innovations in architecture and design. It also showcased their dedication to sustainability, a key focus for its Treehouses project.
With more events and exciting projects to come, El Nido Beach continues to solidify its reputation as one of the most exciting and innovative hospitality investment opportunities providers in the world of luxury hospitality. The evening was a milestone achievement, and the attendees left with an unforgettable experience and great anticipation for what the future holds.
The El Nido Beach Investment Report 2023
Learn more about market forecasts & exciting opportunities to enjoy invaluable financial benefits with special privileges in Southeast Asia's fastest growing tourism industry.