X Close
Our Projects
Blissfully situated on a lush clifftop promontory in an exquisite island destination, our portfolio of ultra-luxury residencies is open for investment opportunities for a very limited time. These properties are conceptualized by a celebrated design studio and constructed in harmony with nature.
A Secluded Sanctuary
Over-the-top accommodations with personalized service, anticipating a nature lover's every dream and bucket-list experiences in a unique setting that goes above and beyond 5-star…
The Pavilions Treehouses El Nido
One of the most ambitious projects in the world of luxury hospitality 'The Pavilions Treehouses El Nido' will offer its residents seclusion in raw nature and consummate privacy next to pristine white sand beaches. A truly unique back to nature experience, based on award-winning design by world-renowned architects, expansive space with private plunge pools and unmatched amenities.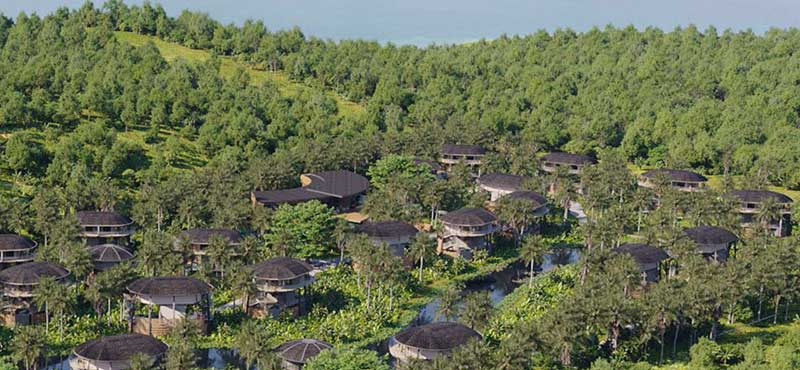 Development Overview
Featuring over 5 hectares of unspoiled nature, less than 500 meters from the ocean, The Pavilions Treehouses El Nido is slated to open in year 2025 and will feature 69 luxury treehouse villas with private plunge pools, surrounded by a 360-degree lush mountain terrain overlooking fascinating sea views.
The Pavilions Treehouses El Nido shares its DNA with its sister project 'The Pavilions'. Accoutred with world-class amenities this 5-star tropical forest coveted getaway offers its guests a spa, wellness center and a social space 'The Exchange' where purposeful social connection, genuine human interaction, joyful expression and social wellness are at the core of the experience.
8% Net annual fixed rental returns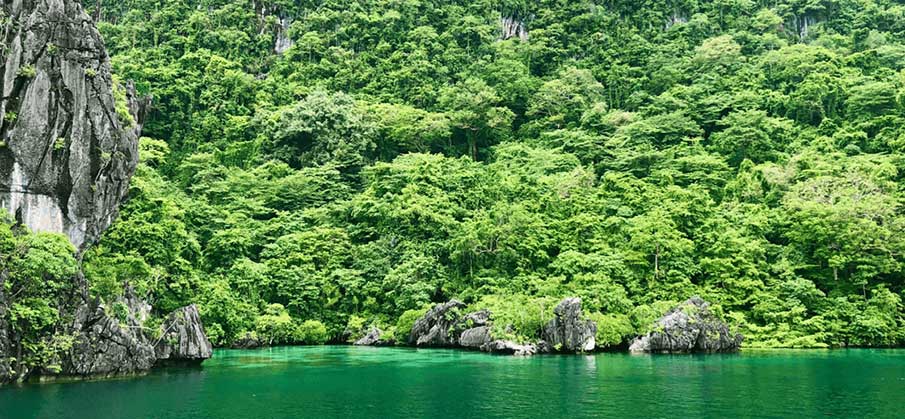 Developer
buyback at year 5 105%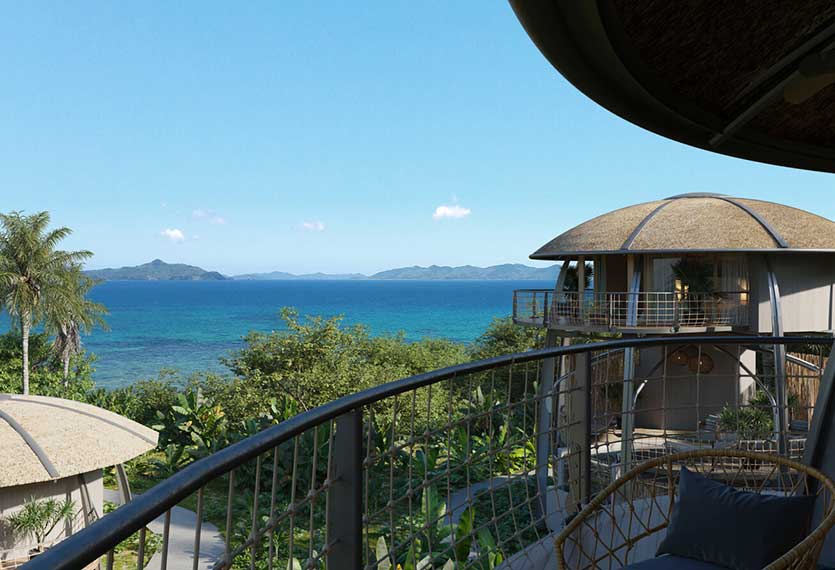 Sustainability: As an organization with purpose we care about people, planet and prosperity. The Pavilions Treehouses El Nido project is a trailblazer in sustainable real estate development. We are firm believers in our values  and strictly follow the guidance of LEED system goals to enhance community quality of life and protecting the environment.
Location
Nestled away in the heart of a  paradise, The Pavilions Treehouses El Nido El Nido features a beautiful blend of raw nature and luxury. Its secluded presence makes it an ideal back to nature getaway for nature lovers and adventure travelers. It is surrounded by lush green landscapes and towering clifftops.
A state of the art connecting road is under development for a secure and convenient access into the resort from the national highway. Guests can take a 1 hour direct flight from Metro Manila to El Nido Palawan Lio Airport via Airswift and reach the site in a short 30-minutes drive via the national highway from the airport or local port.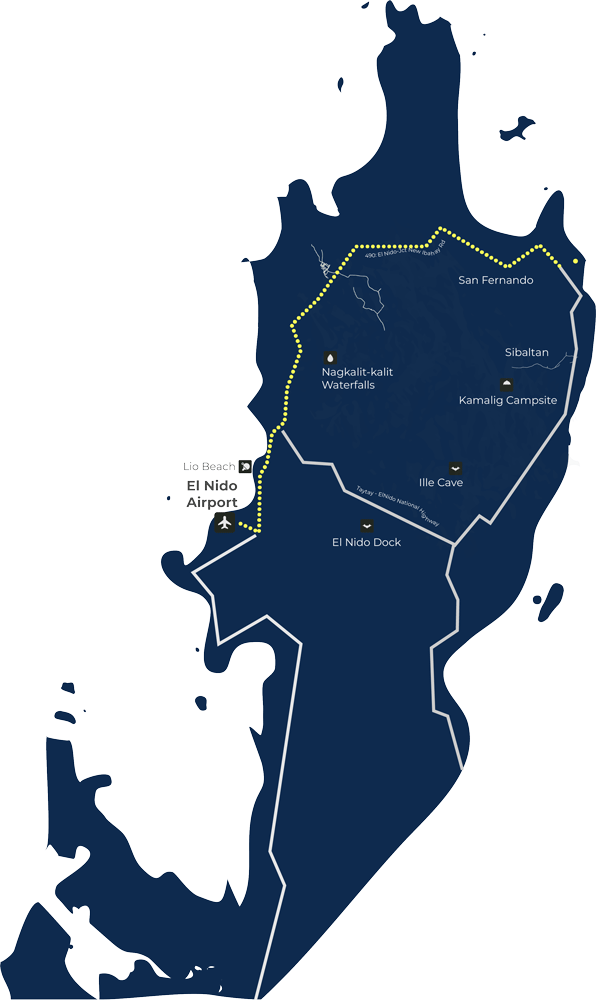 Our Difference
Exclusivity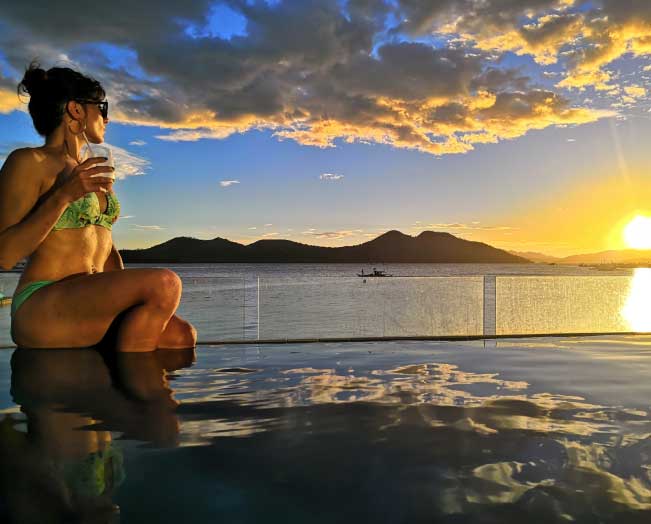 Luxury
A peaceful retreat in the heart of a secluded tropical forest setting, composed entirely of sustainable materials sourced sustainably, The Pavilions Treehouses El Nido offers its guests utmost luxury and ultra-comfort with its spacious treehouses, plunge pools, outdoor activities and a customized cuisine.
Solitude
Far away from the crowded world and average 5-star hotel experiences, The The Pavilions Treehouses El nido is a naturally inspiring project surrounded by nature reserves and wonders. It will offer complete privacy, solitude, a soul-awakening experience and discreet premium services to its guests.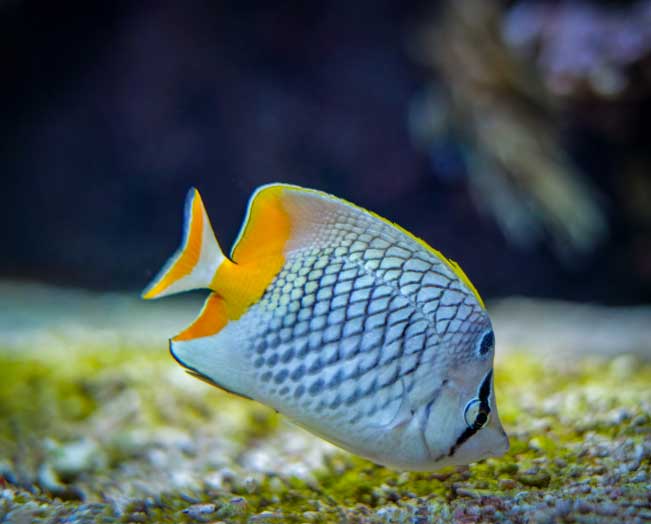 UNESCO World Heritage
Experience living next to an area of over 36,000 hectares of land and 54,000 hectares of marine clear waters, farm lands, towering clifftops, unique forests, white-sand beaches and endemic wildlife in a perfectly moderate tropical climate.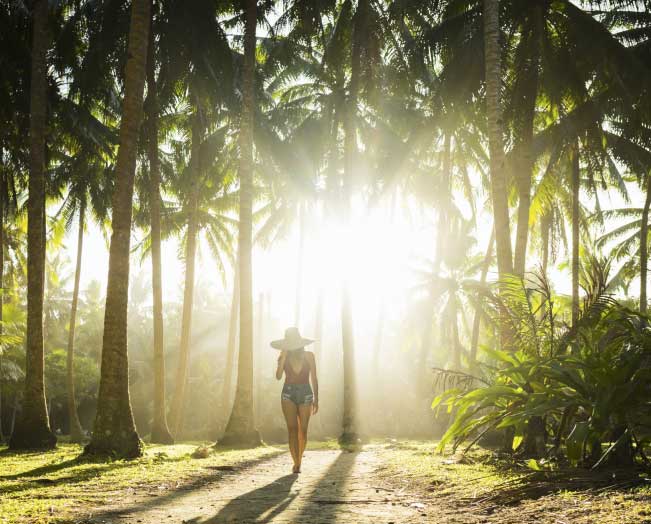 Health & Wellness
The resort's spa & wellness center is designed in harmony with nature, surrounded by lush green landscapes and overlooking crystal clear calm waters, it will pamper the guests with exclusive treatments in a biodiverse environment with healing properties.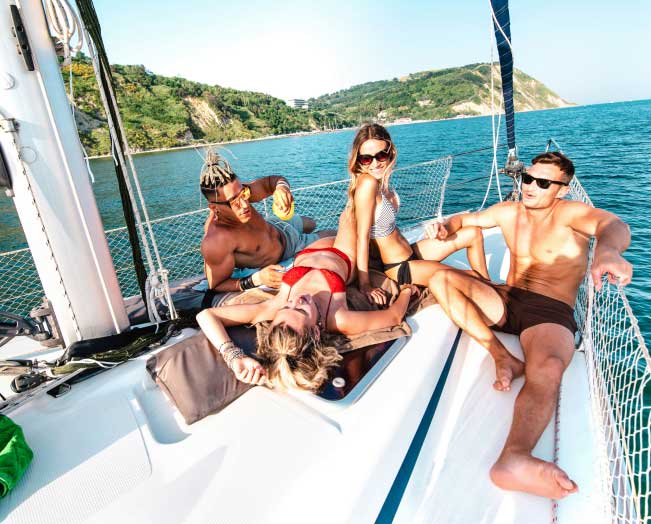 Social
The Exchange, nestled among treehouses is designed to help connect the guests and share their experiences. A perfect balance between social and seclusion, here guests can relax, enjoy a good time or plan their next adventure with like-minded individuals.
Architectural Details
Expand for Information Close
66Duplex Treehouse Pool Villas
3Single Treehouse Pool Villas
BBioswale Lagoon
LLounge & Exchange
MMain Lobby
PPool
RRestaurant
SSpa & Welness
YYoga Pavillion